Looking for something different to entertain the kids – have a look at what's in the pantry for these fun craft ideas!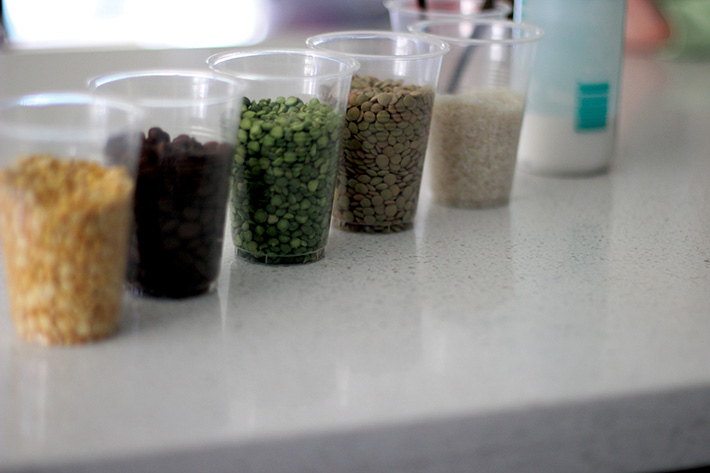 You'll need:
A variety of dried pantry items (we used lentils, split peas, coffee beans and rice – but you could add any beans or pasta)
PVC glue
Thick paper or a piece of paper glued onto a piece of cardboard
Pencil to draw the outline of your picture… (or print out a colouring-in page)
What to do:
Draw an outline of a picture onto your page.
Paint glue onto a small section at a time and fill in with pantry items
some areas required placing one dried piece at a time while others we were able to scoop on a large amount, spread around and shake off the excess.