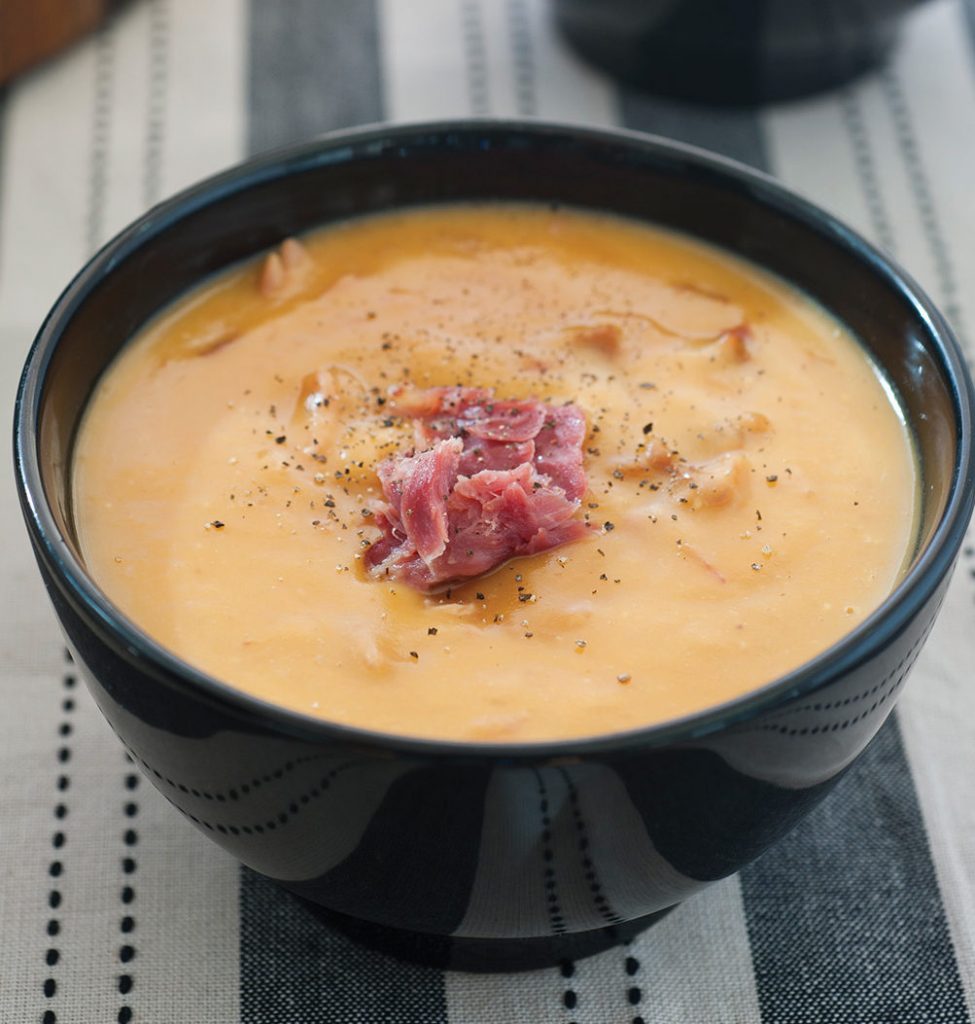 If you didn't heed my advice in summer and cook the leftover ham and bone from Christmas, then give it a try now with ham hocks. Make double and freeze half for another evening.
Prep time: 10 minutes
Cooking time: 2 hours
Total time: 2¼ hours
Serves: 8 (4 +more)
Ingredients
2 tablespoons olive oil
2 brown onions, finely diced
2 carrots, diced
2 celery sticks, diced
2 garlic cloves, chopped
2 cups yellow or green dried split peas
2 ham hocks, skin and fat removed
2 litres (8 cups) water
salt and pepper
Method
Heat oil in a large pot over medium–high heat, add onion, carrot, and celery and cook until the onion softens (about 5 minutes). Add garlic, cooking for 1 minute.

Rinse split peas under cold running water until water runs clear. Discard any discoloured peas.

Add peas, ham hocks and water to pot, bring to the boil. Cover with lid and reduce heat to low and simmer for 2 hours or until the peas are mushy and the ham meat falls from the bone.

Remove ham hocks from pot using tongs and set aside until cool enough to handle. Cut the ham meat from the bones and roughly chop into small pieces. Discard the bones. Check soup for smaller bones!

Using a spoon, skim the froth from the surface of the soup. Blend the remaining soup in the pot using a stick blender or remove in batches to blend in a food processor until smooth.

Return pea mixture and ham to the pot and season with salt and pepper to taste.

Ladle soup into bowls and serve with crusty bread!
---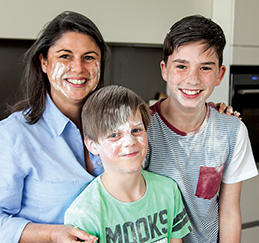 Jodie Blight – We're all busy and want quick, healthy and delicious meals but sometimes just don't have the time. Summer TABLE will inspire you to put variety and zest back into your mealtimes and with a free APP to create a shopping list on your phone, dinner will be ready in no time! And – you learn how to use leftovers in innovative new ways.
After years working as a company director in the finance industry, starting a family and moving half way around the world, Jodie Blight discovered her passion – creating healthy, easy and delicious family meals. "A fist pump from the kids is as good as a Michelin star in my books."
To find out more about this revolutionary cookbook, please visit www.hellotable.com.au or find us on Facebook at www.facebook.com/hellotable