One Mother's Journey through Postnatal Anxiety and Depression
By Stefanie Poole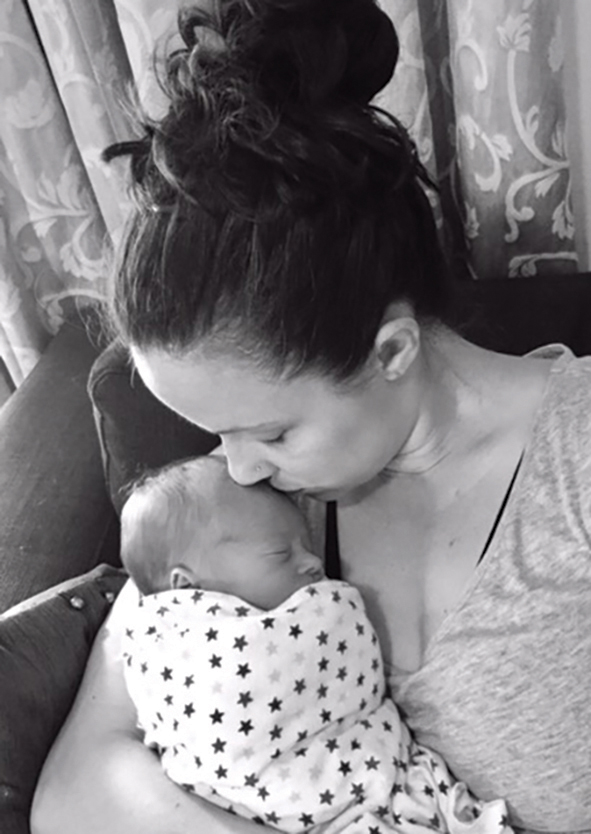 The psychiatrist's words reverberated through my body. "You have postnatal anxiety and depression," he said, "but it's treatable." Silence filled the office. There I sat, trained in psychology and aware of the symptoms and risk factors yet it took me eight months after the birth of my son to finally seek treatment.
I am not alone. According to PANDA (Perinatal Anxiety and Depression Australia), "More than 1 in 7 new mums and up to 1 in 10 new dads experience postnatal depression each year in Australia." Upon reflection, my symptoms were there all along. A difficult delivery caused me both physical and emotional pain. What I thought would be short-term "baby blues," ended up persisting and intensifying. Every morning I woke to the feeling of dread. I would cry most days, and the slightest things made me irritable. I began to lose my appetite and felt I could not get through the day alone with my son. My anxiety was unbearable. I began to have obsessive thoughts that our house was making my son sick and contaminated with harmful substances. I felt like crawling out of my own skin. Not only was I suffering, but my behavior was negatively affecting my husband, son, and extended family. Enough was enough.
As I muddled through these emotions, I looked to surround myself with other mums who were traveling a similar path. I searched for local postnatal support groups that had a focus on the mind, body, and spirit but my search came up short. This inspired me to develop Project Afterglow.
Project Afterglow was created to help others find their glow. Afterglow is defined by Merriam-Webster dictionary as; "A glow remaining where light has disappeared." This resonated with me. Throughout my journey into motherhood, there were many moments when I felt my light and my spirit had disappeared. I knew my glow was still there, and I just needed the support and resources to reignite it.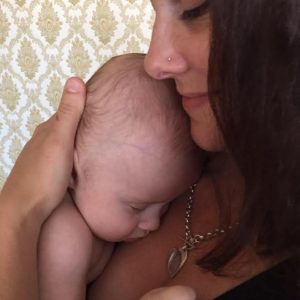 Project Afterglow provides a safe and empowering space where women and their families can come together to build a community of support. Through monthly workshops, participants can obtain postnatal resources and explore their journey into parenthood.
For me, I took a holistic approach to wellness using a combination of yoga, mindfulness, meditation, healthy eating and conventional medicine. I was also fortunate to have support from family and friends who stuck by me. If you asked me during the thick of it all, I wouldn't have believed "this too shall pass," but I can say now there is sunlight after the storm. I may not be able to get back being present in those early days with my son, but I will no longer let the depression and anxiety strip me of experiencing cherished moments.
Let's unite and share our stories of parenthood; both the rewards AND the challenges. This will help to slowly eliminate the stigma that remains around perinatal mental health. I hope that by sharing my own story, it can help others do the same as they journey on their path towards healing.
In the words of Christiane Northrup, "Every woman who heals herself helps heal all the women who came before her, and all those who come after her."
It's time to reclaim our glow and heal together.
---
Stefanie is passionate about raising awareness around perinatal mental health. Her motherhood journey motivated her to start Project Afterglow to support women and their families in the pre and postnatal period. Stefanie has more than 15 years' experience working in the mental health and addiction fields both in the USA and Australia. She is a Registered Counsellor (ACA) and has a bachelor's degree in Counselling Psychology (USA) and a master's degree in Mental Health Counselling (USA). Stefanie believes knowledge is power and looks forward to providing women and their families with resources and support.
---
Additional Support
Please see the PANDA website www.panda.org.au for ways to get involved in raising awareness!
♦ PANDA National Helpline: 1300 726 306
♦ Beyond Blue: 1300 22 4636
♦ Lifeline: 13 11 14
♦ COPE (Centre of Perinatal Excellence): 9376 6321
♦ Centre for Perinatal Psychology: 1300 852 660
♦ Antenatal & Postnatal Psychology Network: antenatalandpostnatalpsychology.com.au
♦ Boost Up Blues (Frankston City Council): 9784 1756
♦ Speak to your GP about developing a Mental Health Plan