By

Melissa McCullough
About We Are Knitters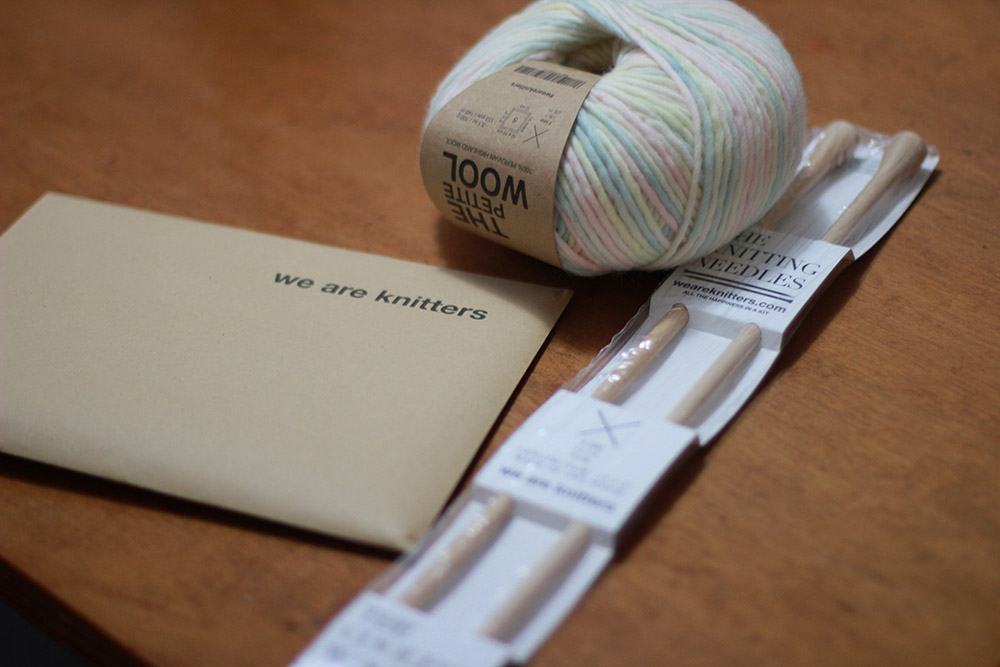 We Are Knitters are committed to teaching kids about the importance of a greener world. By knitting your own clothing you can join the movement and show off your personal style.
By offering kits with everything kids need to start their own knitting project – yarn, needles, pattern, and plenty of video tutorials – kids can simply choose the colours and the pattern.
The knitting needles are beechwood, the wool and cotton are 100% natural, the fabric yarn comes from leftover fabric, and the brown paper bag that holds everything is recycled and reusable. There are tonnes of designs to select from.
Among these options, We Are Knitters offer kits with four different types of luxurious, high-quality yarn: Peruvian chunky wool yarn, Peruvian petite wool yarn, Pima cotton yarn and Merino superwash and fabric yarn.
Our thoughts
Let me start by saying: we are sooooo not knitters.
Correction: We WERE sooooo not knitters.
When the package arrived, we went at it with gusto. No one in my house had ever picked up a set of needles, and we were all ready to learn a new skill together. I spent a day or so getting my head around the whole thing, the terminology (skein is a new one for the next scrabble game!), finding a comfortable position for my hands and holding excess yarn at the same time. (I had to be prepared for the onslaught of questions and concerns because they were a-comin'!)
The user-friendly instruction guide, filled with easy to understand images of the steps, and places for kids to keep track of their progress, made this project simple to understand. Further to the written instructions, the We Are Knitters website houses loads of video tutorials if you need to see the images in motion.
I explained the steps to my 10-year-old daughter, and she got down to business.
A week later, behold – her gorgeous, handmade-by-herself, snood! I helped every so often if she got stuck and when it was time to move on to the next step.
Not to be left out, I am now working on a snood of my very own and my 8-year-old son has been inspired to try his hand at knitting. He is currently working on a scarf! This has been a wonderful group activity for days at home with the kiddos.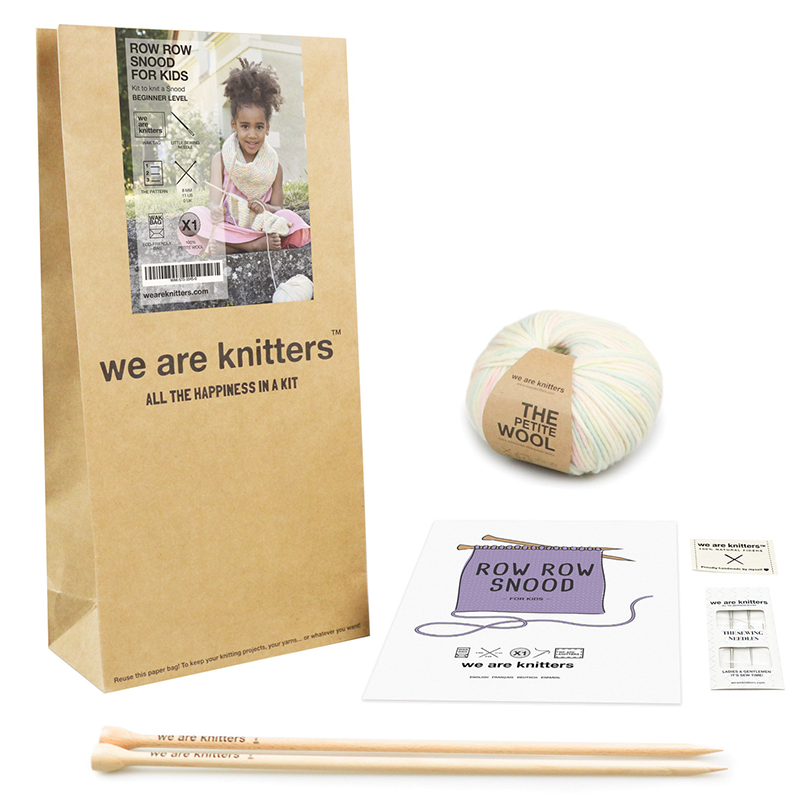 ---
Follow We Are Knitters on Instagram and Facebook and search #weareknitters to get inspired by their community or share your projects.