Planning your Science Themed Party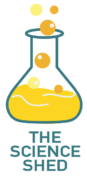 Contact thescienceshed.com.au to book in a date for your budding scientists' party. They bring the lab coats, protective eyewear and awesome experiments.
Arrange some science-themed yummy treats by a local custom cake maker, such as customcakesbytinaayer.com.au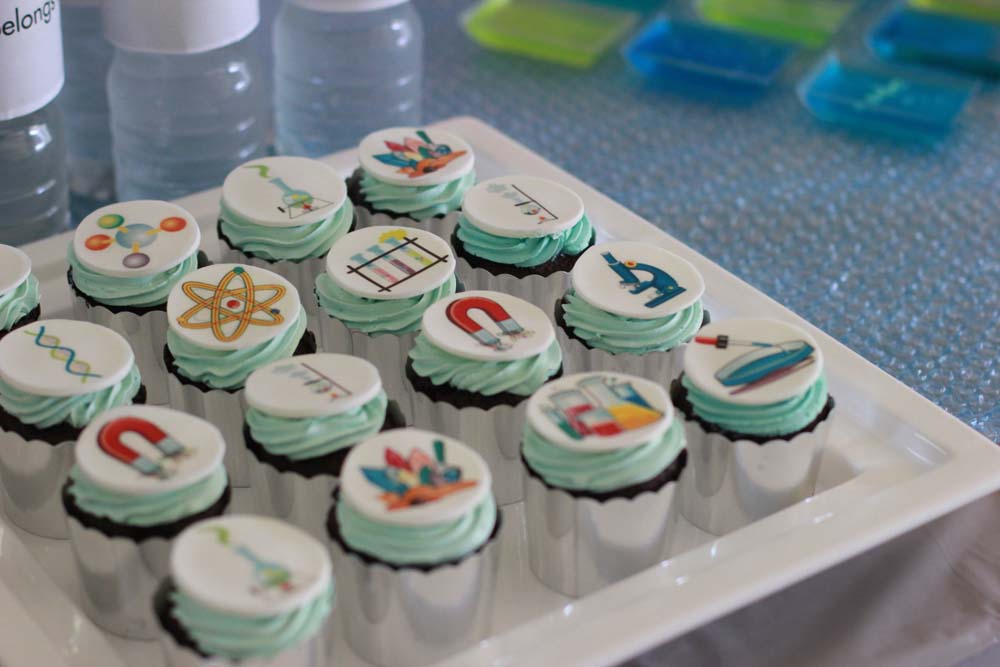 Get the vibe going by creating a science-themed music playlist – or borrow ours on Spotify! Its's called Science Party! (See below).
Print off periodic table element symbols to make words. We used the words FUN, PLaY, and GeNIUS.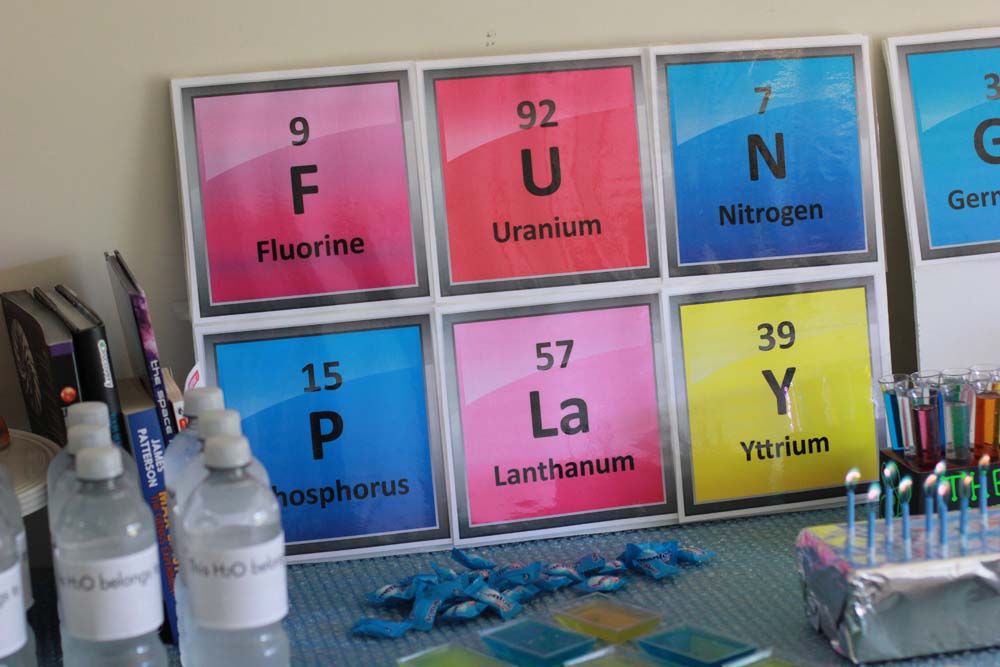 Orbeez (water beads) in tall vases or bowls make great looking decorations, and they're a super fun sensory activity.
Replace the labels on water bottles with 'This H2O belongs to' labels. You can download and print your labels HERE!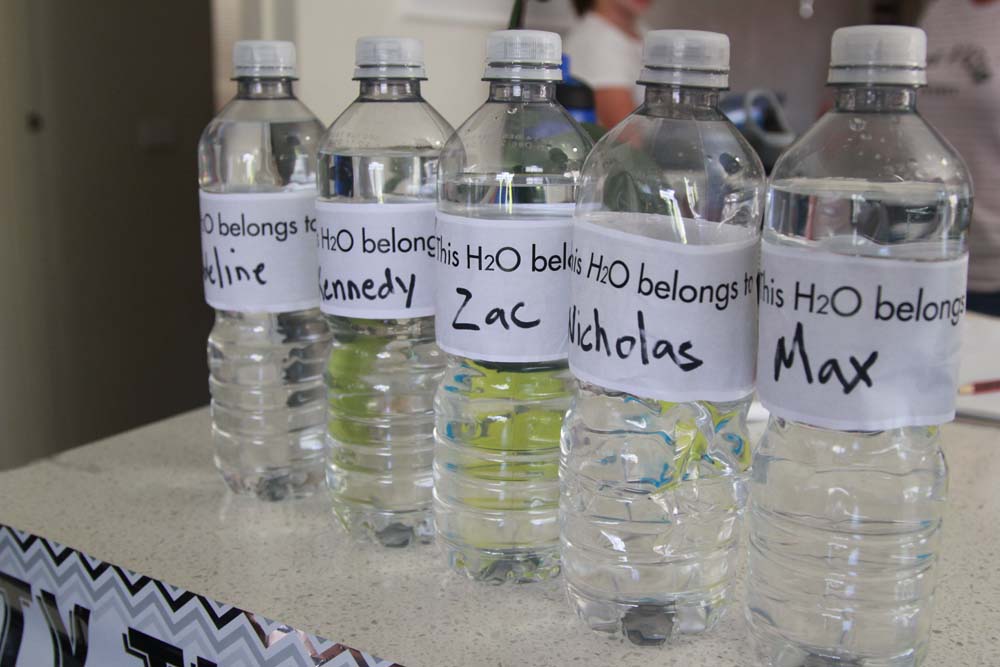 Instead of loads of lollies in the goody bags, send the scientists home with a take home experiment such as mentos and cola (pictured) or a few glow bracelets. Download and print out take home experiment here – : EXPERIMENT and LABELS!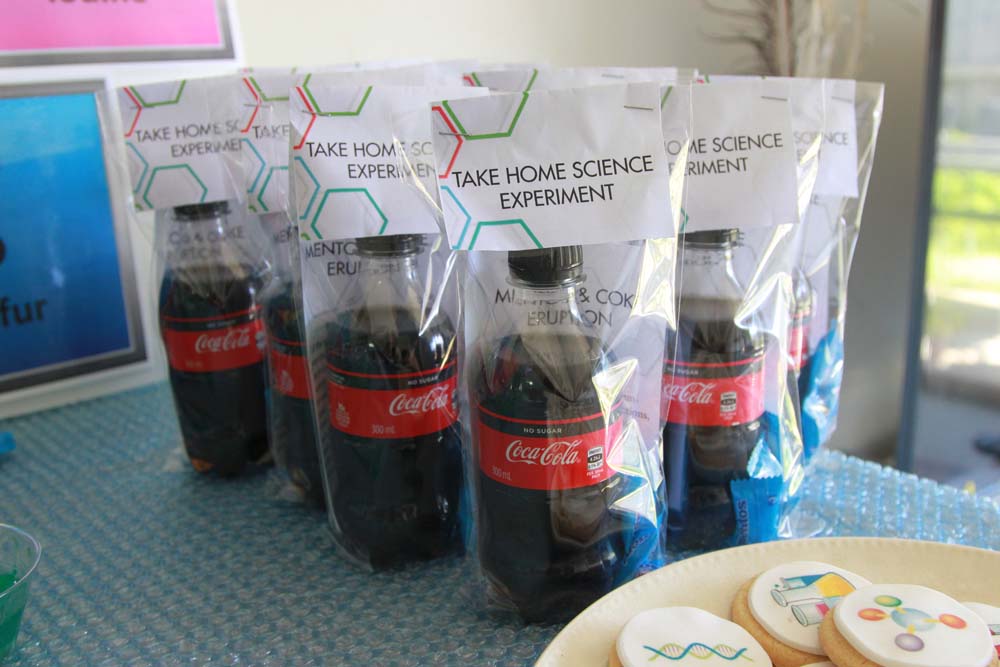 Make petri dishes with bacteria growing out of jelly and sprinkles or hundreds and thousands.
---
Experiments by: The Science Shed
Parties & School Holiday Workshops
P: 0419 882 765
W: www.thescienceshed.com.au
E: info@thescienceshed.com.au
Cupcakes and Cookies by: Custom Cakes by Tina Ayer
P: 0418 334 510
W: www.customcakesbytinaayer.com.au
E: customcakesbytinaayer@gmail.com
First published in Peninsula Kids – Autumn 2019