Frankston Foreshore Cycling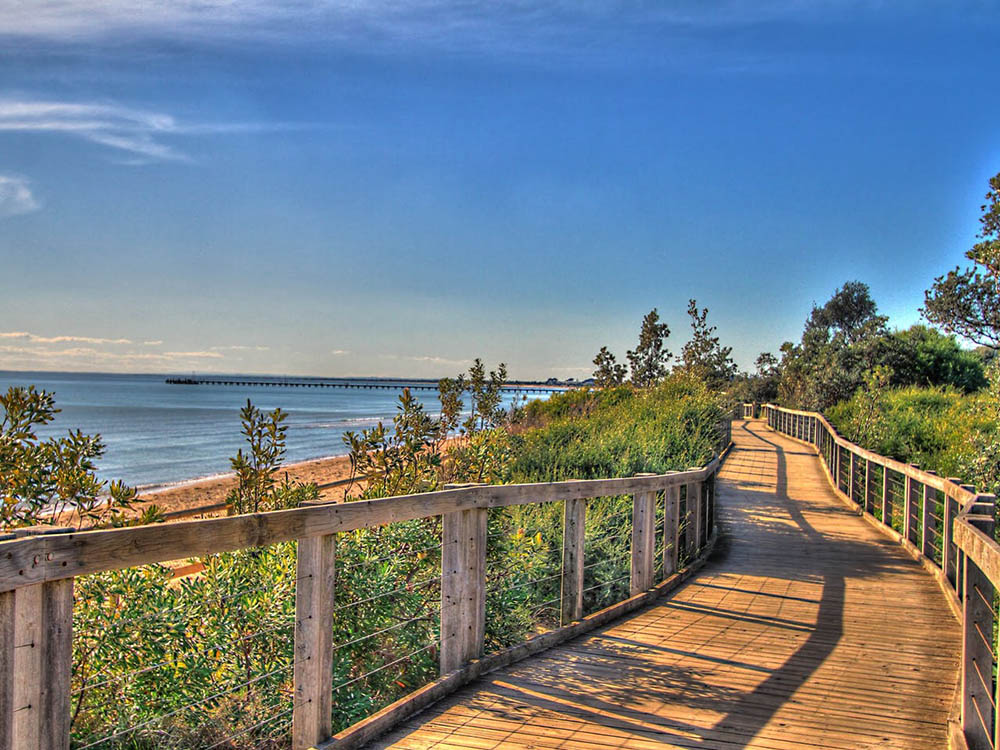 Explore the beautiful Frankston Waterfront on the 3m wide, raised timber boardwalk designed to protect the vulnerable dune system. Wander the boardwalks and paths that stretch between Wells Street in the north and Olivers Hill in the south along part of this pristine beach and coastal habitat, to discover why Frankston's coastline is the envy of Melbourne at any time of the year.
There are delightful views of Port Phillip to be seen and there are many places to sit and relax along the way. You can also take a walk along the 220 metre long Frankston Pier and reveal the 22 letter "secret message" on the pier flags.
555 Nepean Hwy, Frankston Distance: 3 KMS
---
Sweetwater Creek (Upper) Reserve Trail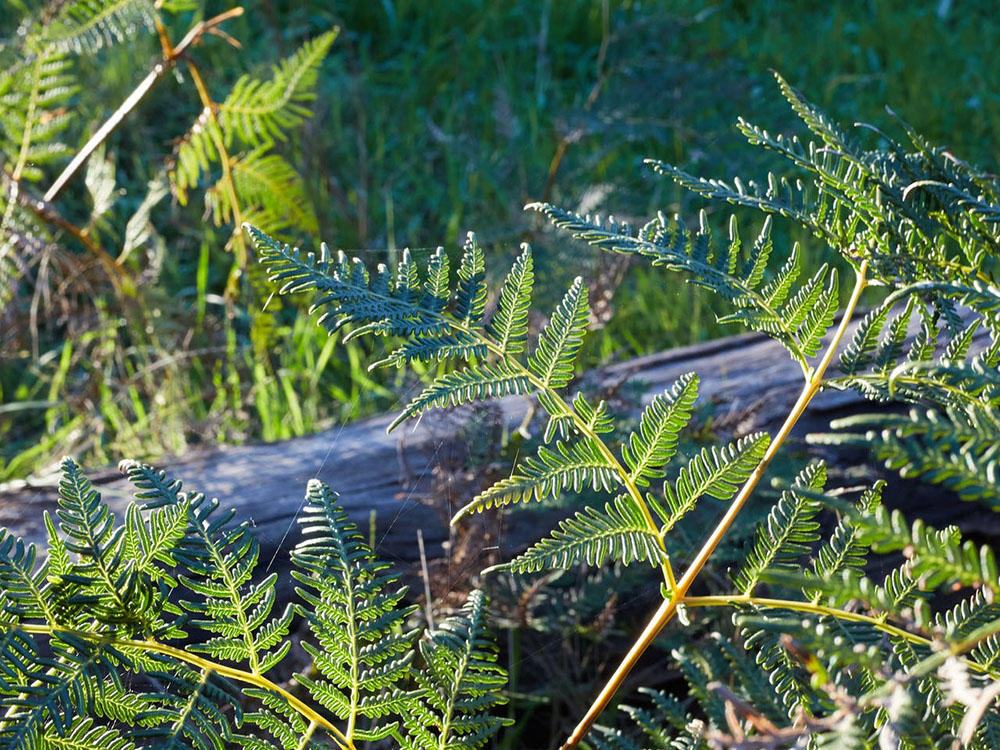 Walk along the Main Track to the circuit and return to the Heathland Track for a short side tour through the heathland vegetation. Two foot bridges provide access from Sycamore Road and Lawson Avenue, adding an interesting vantage point from which to view the creek.
It is a peaceful reserve in which to take a quiet walk, jog or just appreciate nature.
Jeremy Way, Frankston South. Time to Complete: 0.5 Hours. Distance: 1.5 KMS
---
Marine Parade Cycling Circuit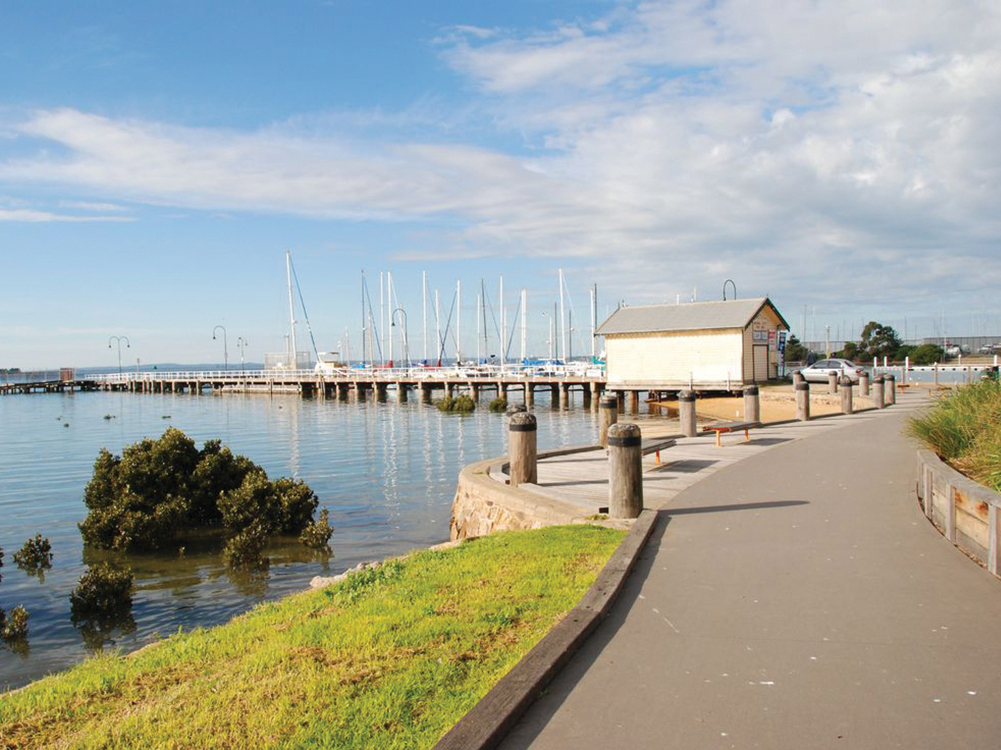 From the Hastings Pier follow the paved track northwards close to the waterfront past the restaurant. On your right will be mangroves and on your left the large grassy area of the reserve. Keep on the path to the right until you meet up with the boardwalk on the right hand side. The boardwalk is 400 metres long and takes you further northwards over Kings Creek to Jack Babington Park. Return via the boardwalk and take the track to the right towards the tennis courts. This will swing around and join the original track taking you back to the pier. There are a number of options to take alternative routes along the way via a network of paths throughout the Hastings Foreshore Reserve.
2 Marine Pde, Hastings. Distance: 4 KMS
---
Flinders Blowhole Walking Track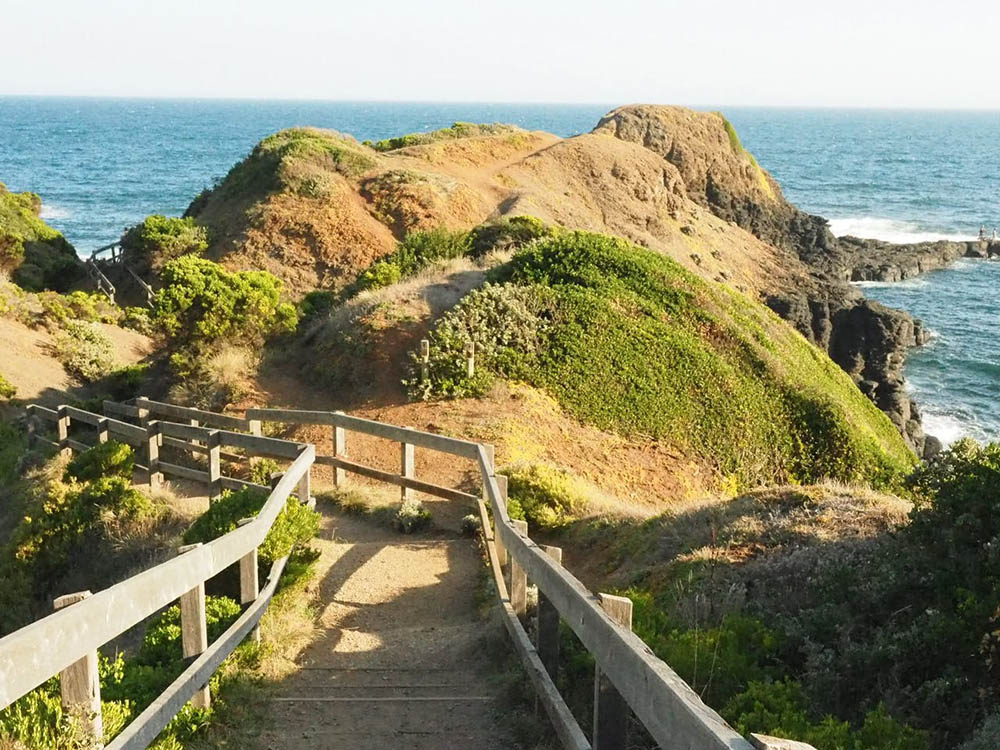 Magnificent views can be seen of the wild surf and rocky Bass Strait coastline. There is a well-made track and a wooden boardwalk and stairway to the blowhole.
Blowhole Track, Flinders. Distance: 0.2 KMS
---
Lookout Hill Circuit Walk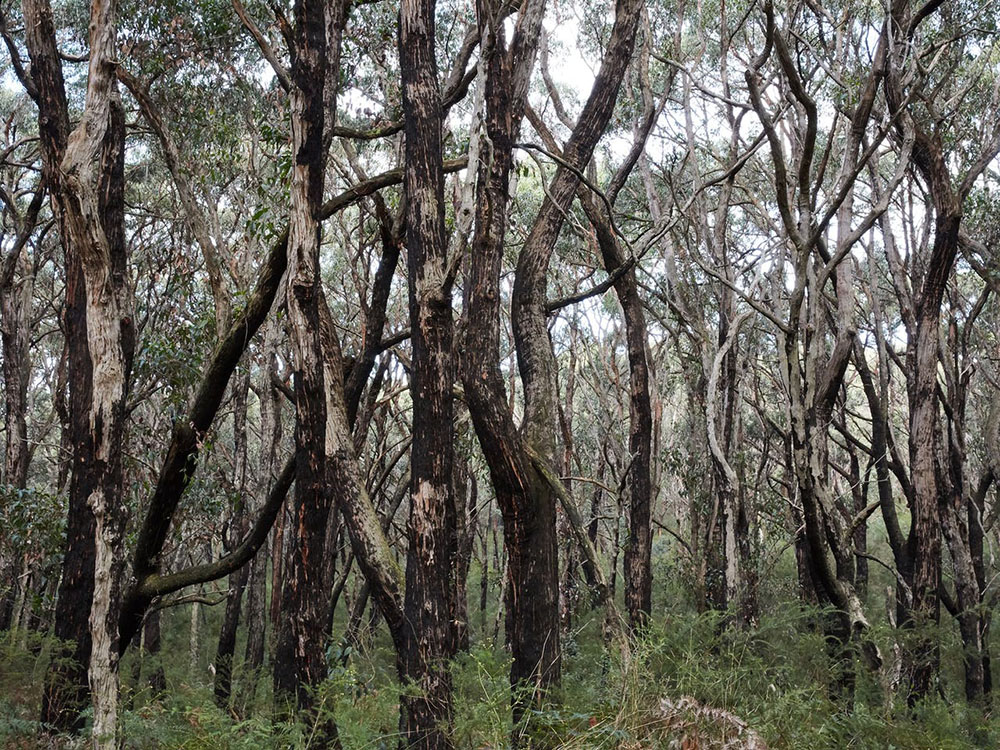 A rewarding, peaceful short bush walk in Red Hill in a small pocket of the Arthurs Seat State Park. The walk travels through stringybark forest and open sheoak woodlands, with little gullies and nice vistas through the trees. It offers excellent views of the coast over Dromana and Safety Beach to Mount Martha and Port Phillip, and as far as Melbourne.
71 Eatons Cutting, Red Hill. Time to Complete: 0.5 Hours. Distance: 1.3 KMS
---
For more details and other 30-minute outdoor activities for exercise in your area, visit www.visitmorningtonpeninsula.org