5 TIPS FOR CREATING YOUR IDEAL FUTURE
By Carl & Jo Violeta
Imagine yourself in two or more decades from now. Your kids have grown up, the mortgage is paid off and you are weeks away from retirement. What would your dream life look like? Close your eyes and take a moment to visualise it – seriously, go ahead and close your eyes – picture it…
How are you spending your time? Are you travelling the world on a cruise ship? Hanging out with your grandkids? Enjoying long, leisurely lunches with friends? Maybe you've taken up golf or are splitting your time between home and your coastal holiday house.
No matter what your dream life looks like, you are more likely to make it a reality if you start planning today. As busy parents, it's hard to think about the future when we're dealing with the day-to-day realities of looking after kids, balancing our budget, paying the mortgage and trying to make ends meet. Although retirement can seem distant, the truth is that if we don't start planning now, we might not be able to enjoy our dream retirement. In fact, we may not have even have enough money to live on in the future!
Although women live longer than men on average, most women will retire with significantly less superannuation (super) than men. Because women are more likely than men to work part-time and take breaks from the workforce (i.e. for maternity leave), their average superannuation account balance is almost half the average balance for men.  Women are also more likely to engage in unpaid carers roles contributing to a lower balance when it comes time to exit the workforce.
That's where being super-smart with your super can really pay off. Here's five simple steps you can take right now to build your super balance and create a life that your future self will thank you for.
Set a Goal
Every journey needs a destination, so the first step is to set a goal.
To create your goal, you need a clear picture of your superannuation situation. Gathering information about your current position can feel overwhelming but remember that the more information you have, the closer you will be to building financial security.
Check your super fund's account balance to find out how much you have already accumulated. Calculate how much will you need to retire. Insider tip: most people need about two-thirds of their current income per year to maintain their lifestyle. Set your financial goal
and start growing your balance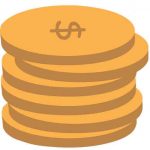 Find lost super
We recently conducted a search for our 'lost super' and found several small accounts from previous casual jobs. Admittedly, the balances weren't huge, but every little bit helps.
The Australian Taxation Office (ATO) holds some unclaimed super monies. To find any lost super you may have, use the government's MyGov app. Then authorise your current superannuation fund to conduct a search on your behalf using 'SuperMatch'. You may have more super than you think!
Consolidate
Once you've located all your super funds, you can consolidate them. Rolling your superannuation accounts in to one makes it easier to keep track of your super and means you're only paying one set of fees. This step can be completed surprisingly fast by using the MyGov app so there's no need to put it off any longer. Just think of your long lunches or holiday house for some added motivation!
Insider tip: It's important to consider exit fees and insurance benefits before consolidating.
Pay extra if you can
Got savings or disposable income that could be working harder for you? There's two ways to do this. First of all, consider transferring any extra savings into your super account. Then, have a chat to your Accountant about contributing a portion of your gross income into your super, in addition to your regular super contributions. This option involves your employer deducting extra money from your pay (before tax is taken out) and paying it into your super account. Simple.
Seek professional guidance
Hopefully, this general information is enough to get your started. We recommend speaking with a Financial Planner and your Accountant for personalised, tailored advice to help you achieve your dream retirement.
As parents, we give our time, energy, money and love to ensure that our kids have a bright future. But what about us? What about our future? We all know that planning for the future is important – now it's time to role model that behaviour – today.
Here's to a happy retirement, and who knows, we might see you on a cruise ship or at the golf course in the future.
---
Jo and Carl Violeta are self-confessed numbers nerds, parents of an energetic toddler and a super switched-on teenager, and co-founders of the award-winning business, Violeta Finance. They are a husband and wife team who are passionate about empowering their community with financial education, love the odd glass of wine, and get a kick out of helping families achieve their homeownership and financial dreams.