Whether you have Easter chocolate to use up or want to entertain the kids this school season, this is the recipe for you. These easy-to-make bites require only pantry ingredients and are a great homemade gift, simply pop them in cellophane bags and tie with ribbon! You could also swap out Oreos for any other biscuits you may have at home.
Ingredients:
400g Cadbury Dream Chocolate
1 x 397g tin of sweetened condensed milk
14 Oreo cookies, crushed into small chunks
Method:
Put the white chocolate in a heatproof bowl and pour in the condensed milk. Microwave on full power for 30 seconds. Remove and stir, heating for 20-second bursts at a time, until all the chocolate has melted and the mixture is thick and smooth.
Spread half the crushed Oreos into your Easter silicone moulds. Allow the chocolate and condensed milk mixture to cool slightly before pouring it over the cookies, spreading it out evenly.
Arrange the remaining Oreos on top and press them down with your fingertips. Smooth the surface using a knife dipped in boiling water so the top is flush with the moulds.
Place the tray in the fridge for 4 to 5 hours to set. Pop out from the moulds and serve or wrap as beautiful homemade gifts. They have a wonderful fudge texture with a crunchy centre!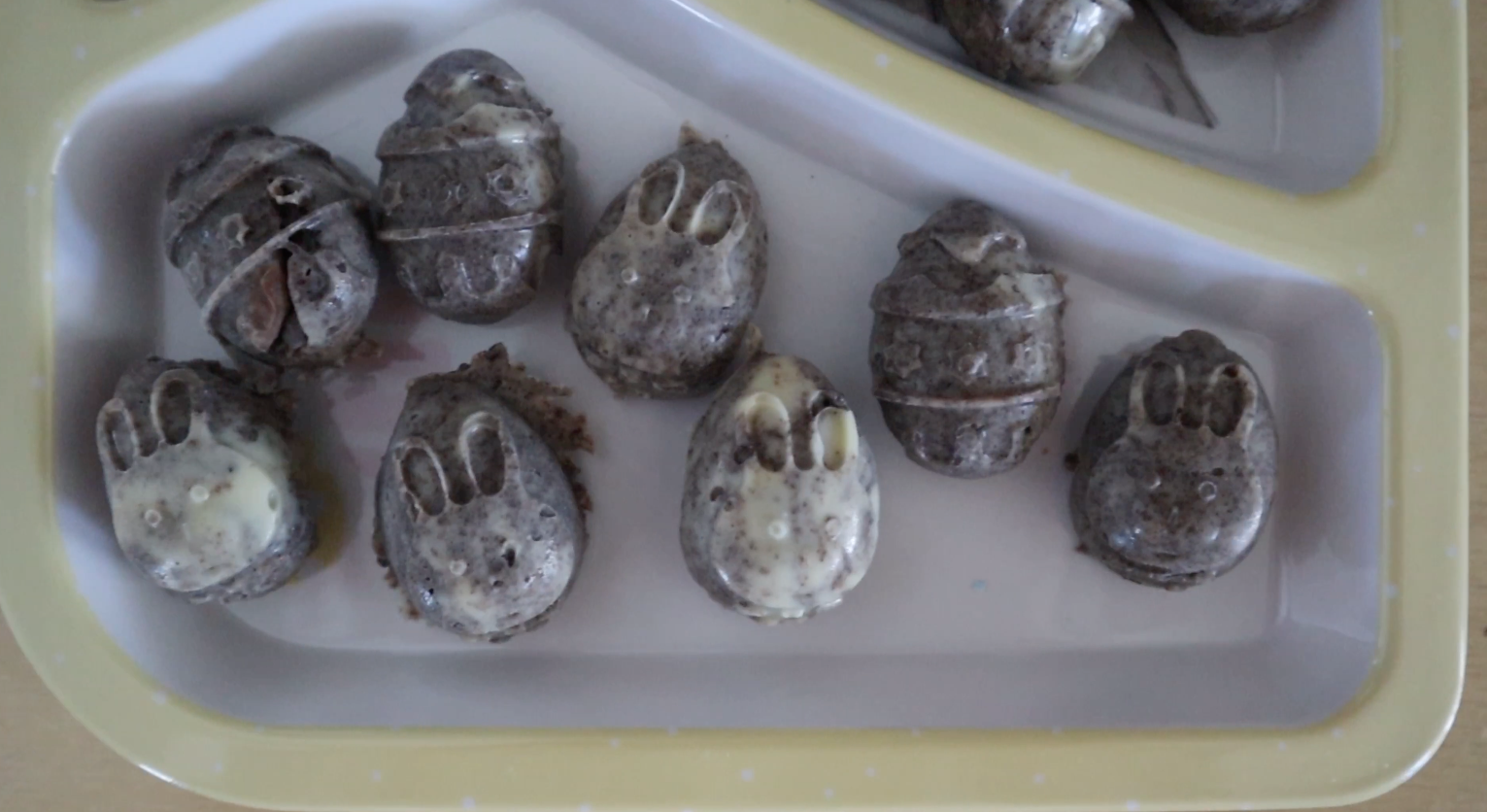 Credit: Talisa, mum of three, @soul.and.habits