In today's rapidly changing world, it has become imperative to instill a sense of environmental consciousness and sustainable living from a young age. Early childhood is a crucial period for shaping a child's values, attitudes, and behaviors.
By integrating sustainability teaching into pre-school education, we can foster a generation that is not only environmentally aware but also committed to making a positive impact on the planet. In this blog, we will explore the importance of sustainability teaching in an early learning environment and how it can shape a brighter and greener future.
Why Teach Sustainability in Early Learning?
Creating Lifelong Habits: Early exposure to sustainability concepts allows children to develop eco-friendly habits that can last a lifetime. By learning about recycling, conserving resources, and reducing waste, young minds can easily internalize these practices and incorporate them into their daily lives.
Building a Strong Foundation: Pre-school is a critical time for cognitive, emotional, and social development. By introducing sustainability themes at this stage, we can establish a strong foundation for future learning and environmental stewardship.
Fostering Empathy: Sustainability education goes beyond teaching children to care for the planet; it also emphasizes empathy for all living beings. Through stories and hands-on experiences, toddlers and pre-schoolers can learn to appreciate nature, animals, and each other, promoting a compassionate and interconnected worldview.
Critical Thinking and Problem-Solving: Sustainable living often involves finding innovative solutions to complex challenges. By engaging in activities like gardening, waste reduction projects, and nature exploration, children develop critical thinking and problem-solving skills, equipping them to tackle real-world issues as they grow.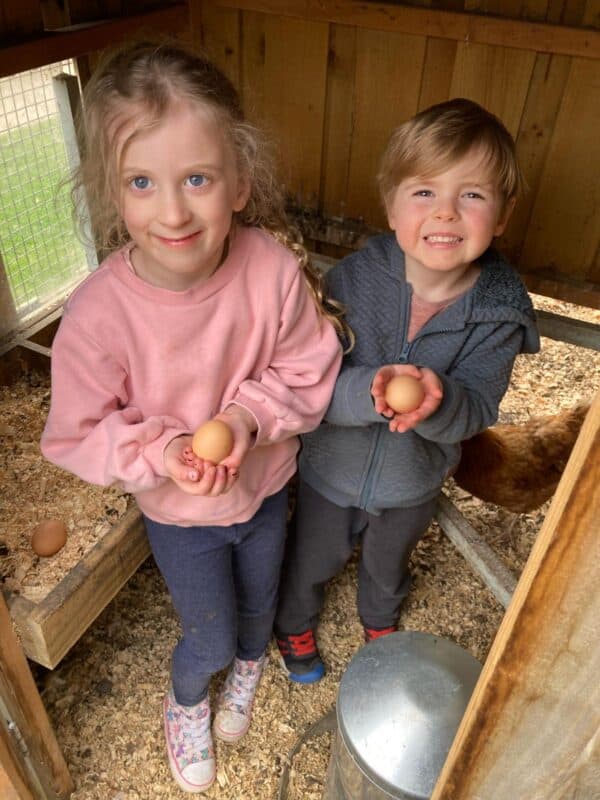 So what are we doing at our Little Grasshoppers Centres?
Our National Framework commits that our service cares for the environment and supports children to become environmentally friendly.  It's no surprise then that all our programs incorporate sustainability across various parts of the day in line with our individual and child led philosophy.
Children develop positive attitudes and values about sustainable practices by engaging in learning experiences, joining in discussions that explore solutions to environmental issues, and watching adults model sustainable practices.
Our programs aim to incorporate the use of recycled and repurposed materials wherever possible. Recent projects at Mornington, Main St and Somerville saw our talented and inspired educators take their children on the journey of upcycling with a fallen tree and old/disused equipment.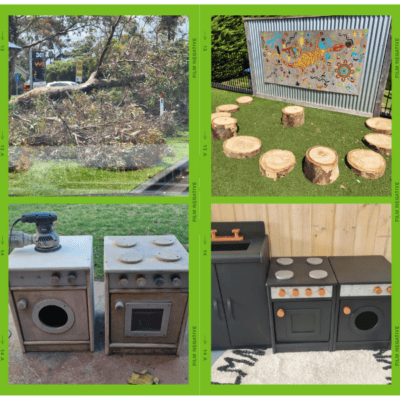 Animal care, composting and garden cultivation
Our Centres are home to a variety of animals and gardens that children actively care for. Our animals (chickens, rabbits and guinea pigs) are fed suitable scraps from our kitchens, provided social roaming time with our children and afford unparalleled opportunities for child-led learning.
Along with animal feed, we employ both Worm Farms and Green Waste removal to further address landfill issues.
Our children take part in the full composting cycle, learning appropriate food waste inclusions right down to utilising the resultant worm juice for our herb and vegetable gardens.  Any food scraps not appropriate for our furry friends or overflow from our own composting are sent to the Council composting program through the use of our Green Bin service.
The varied and ever changing vegetable and herb gardens provide space for the children to plant, grow and harvest produce which is then used in play, offered to families and used in the centre's cooking.
Rounding out our Recycling efforts, two of our locations are undertaking a soft plastics recycling program and all Centres have been able to switch out at least half of their general waste bins with 'co-mingle' recycle bins.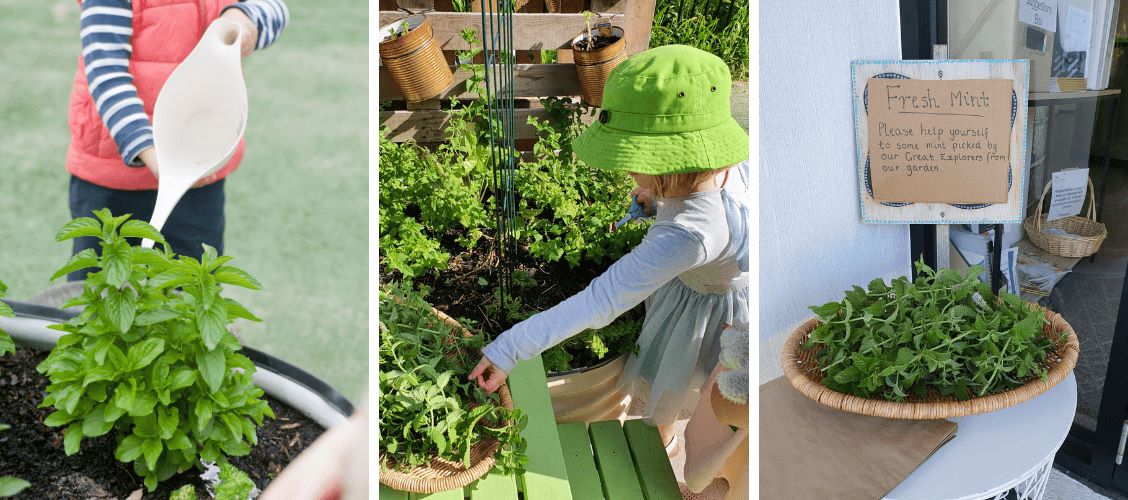 What can you do at home?
Nature-Based Learning: You can incorporate nature-based learning by organizing outdoor activities, nature walks, and gardening sessions. Interacting with the natural world fosters a sense of wonder and connection, encouraging your children to protect and preserve it.
Hands-On Activities: Practical experiences like recycling crafts, reusing materials, and composting can make sustainability tangible and fun for toddlers and pre-schoolers. Such hands-on activities allow children to actively participate in the learning process and importantly, witness the impact of their actions.
Storytelling and Play: Storytelling and play are powerful tools for early childhood education. Finding appropriate books on your library visits and integrating sustainability themes into your stories and role-playing scenarios helps children grasp complex concepts in a simple, engaging manner.
Milk bottles, egg crates and fruit delivery boxes are consistently repurposed for shelving, seating, storage and of course construction play.
---
Teaching sustainability in the Early Learning environment is not just about preparing children for the future; it is about empowering them to shape a better future.
By nurturing a sense of environmental responsibility and empathy from a young age, we can inspire the next generation to become thoughtful, environmentally conscious individuals. Childcare and Kindergarten play a crucial role in sowing the seeds of sustainability, ensuring a greener and more sustainable planet for generations to come. As educators, parents, and members of society, let us come together to create a nurturing environment where our children can learn, grow, and thrive as responsible custodians of the Earth.
To find out more about our Sustainability Commitment and Program offerings at our 5 Peninsula locations please contact us at info@littlegrasshoppers.com.au