By Melissa McCullough
We had a fun-filled Sunday taking part in all the classic activities that continue to bring visitors to Ballarat's Sovereign Hill.
Standard entry includes a plethora of engaging activities such as panning for real gold, shopping 1850s-style, visiting hotels, churches, schools and taking in a live theatre show. Meet the Butcher in his shambles down on the diggings; stop by and say, 'Top of the morning!' to Pol the Sly Grog Seller and learn how this widowed Irish mother makes ends meet. Observe confectionery making, blacksmithing and printing demonstrations and look out for the Redcoats as they march up the hill. You can also get to know the locals by striking up a conversation with any one of the costumed goldfields characters who are happy to chat and pose for a great photo.
Some of the other traditional activities of the goldfields attract an additional cost. Travel in a horse-drawn coach around the township and diggings, dip a candle in your favourite colours, take an underground mine tour, or have your 'old-time' photo taken wearing traditional clothing from the era to complement your visit to Sovereign Hill. And while all of these are worthwhile, you can absolutely fill a day without the add-ons. There are wide open spaces for kids to play, climb and use their imaginations amongst play equipment including an amazing tube slide, and plenty of picnic tables overlooking the Post Office Lake.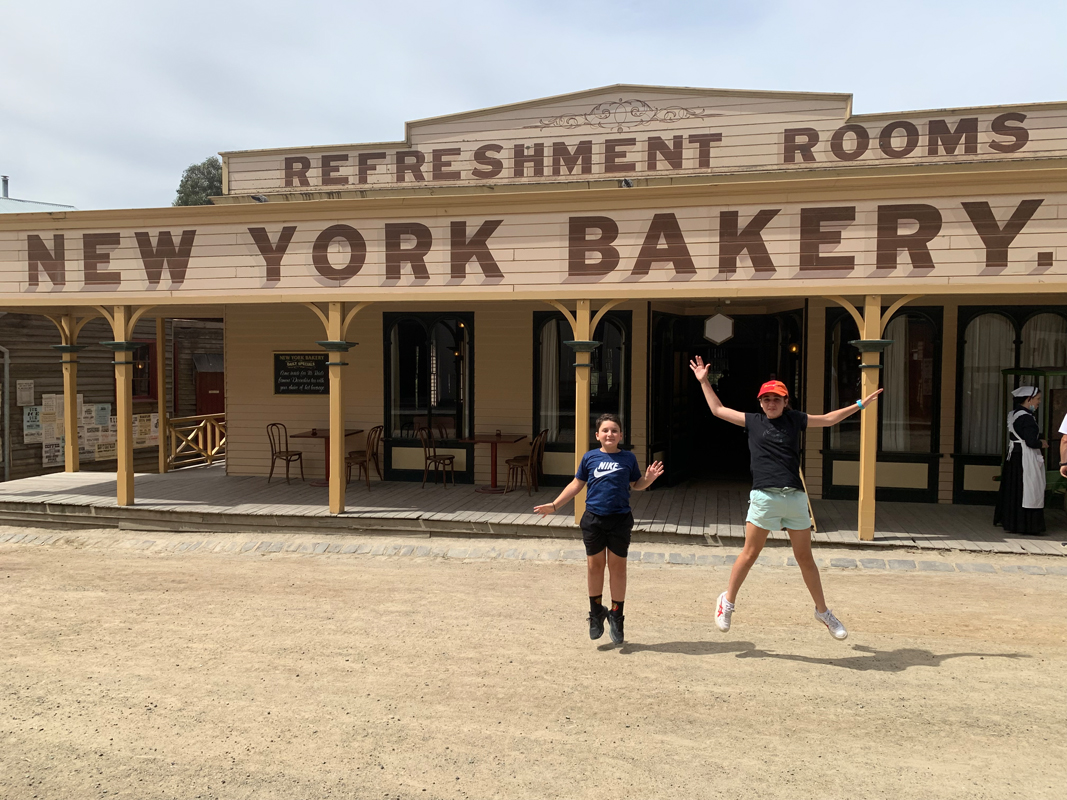 Just $22 per family was well worth it to explore a labyrinth of tunnels and original mine shafts hidden below Sovereign Hill and experience what life was like for a miner. Our mine car was full of giggles and whispers during our one minute of pitch dark descent to the caverns below and our guide was informative and engaging with the group. We also had our photo taken – and that photo – I mean, c'mon…how great is that? (NB: the steely looks are historically accurate, though it was difficult not to smile!) 😍
Offering a variety of dining options, we visited the Hope Bakery for a scrumptious sausage roll, the New York Bakery for afternoon tea, and Spencer's Sweet Shop to grab Sovereign Hill's famous raspberry drops to take home.
During autumn, Sovereign Hill will deliver unique experiences that celebrate the environment, sustainability, food experiences and the role of women on the goldfields.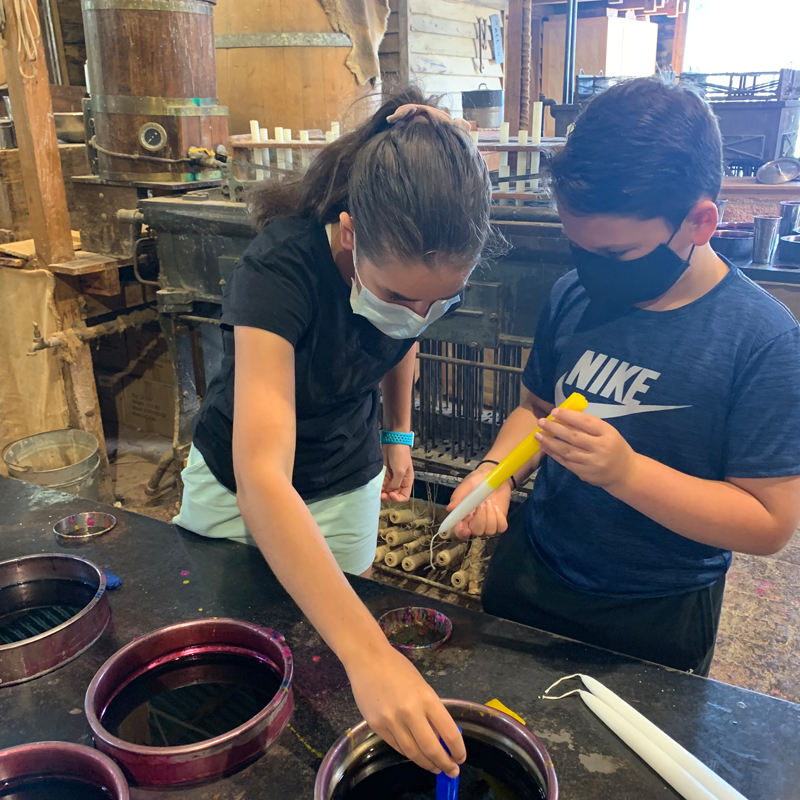 Girl Power
In recognition of International Women's Day on Tuesday 8 March, Way Back When historians (www.waybackwhen.com.au) Lucy Bracey and Fiona Poulton will share their recent discoveries, uncovered whilst researching the Pioneer Women of Ballarat portrait montage, housed in Sovereign Hill's collection. Focus is on unpacking the strength and contribution of women's stories during Ballarat's rich goldfields history.
The Gardens
Autumn is a special time to discover the joys of the Sovereign Hill gardens. With hectares of garden and over 165 fruit trees on site, the Sovereign Hill Garden Tour focuses on the cottage gardens throughout the iconic facades of Speedwell Street. Join one of Sovereign Hill's knowledgeable and passionate gardeners as they take you on a sensory journey. Taste, touch and smell the herbs and flowers, exactly as they would have been planted during the Goldrush.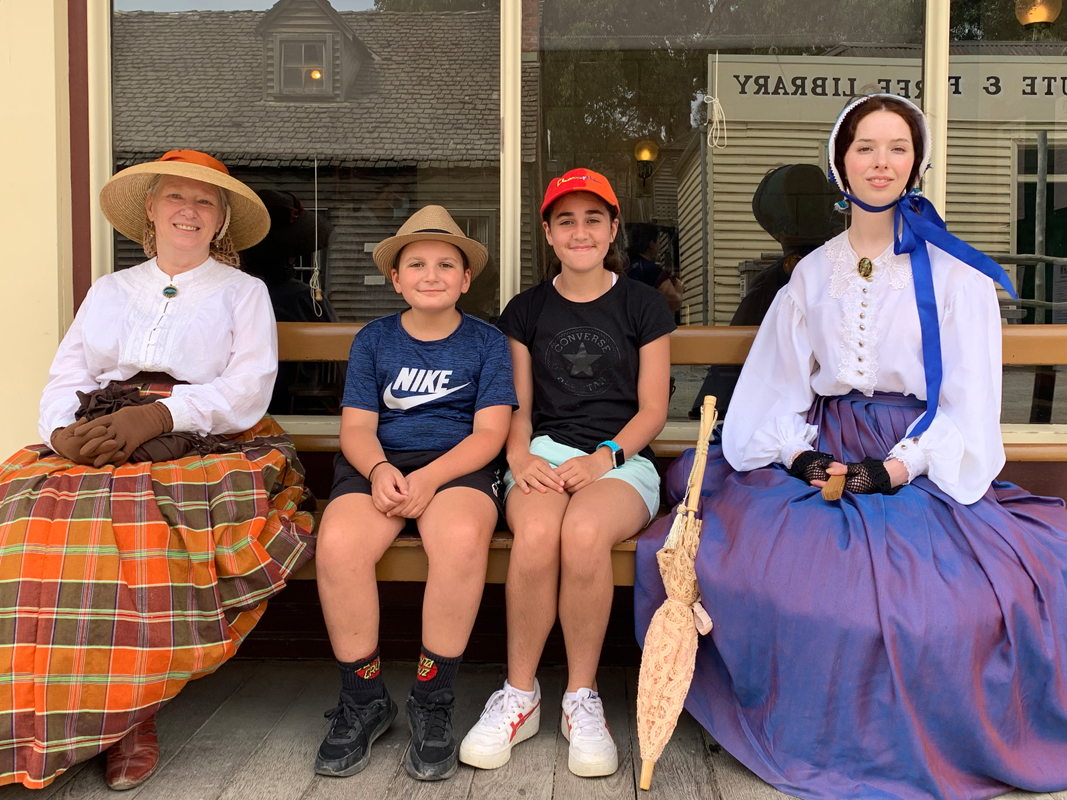 Know your dandelion from your chickweed? Nettle from Blackberry?
Learn how to identify edible and nutritious weeds as you wander the vast grounds of Sovereign Hill. Join Caroline Parker from The Cottage Herbalist on a guided weed-foraging adventure and discover the historic and folkloric use of herbs and maybe even experience their healing medicinal properties.
Discover the exquisite splendour of Narmbool
Narmbool is Sovereign Hill's 2000-hectare property at Elaine, nestled between Ballarat and Geelong on Wadawurrung land. Narmbool is a working, sustainable farm with a diverse and fragile ecosystem that protects and provides a healthy habitat for native wildlife and flora. Set in the luxuriant homestead gardens, The Garden Room will transport you to another time as you enjoy a fine selection of savouries, sweets and a refreshing brew.
Sovereign Hill is simply a must-do this autumn or any time of the year. Steeped in history and brimming with action, you can be sure that everyone of all ages will take something away from their time spent strolling through 1850's Ballarat.