Camping trips offer families a wonderful opportunity to bond and create lasting memories while delivering exceptional value for money.
Despite the fluctuating economic challenges, the caravan and camping industry continues to offer a high-value, low-cost alternative for the everyday Australian family. "We believe that camping trips can be a memorable and affordable experience for families," said Keelan Howard, the General Manager of Marketing and Communications at Caravan Industry Association of Australia.
"By incorporating these money-saving tips into your camping routine, parents can ensure their children have a fantastic time while connecting with nature and each other without breaking the bank," he said. Domestic caravan and camping holidays remain more affordable than international travel. Consequently, increased financial pressures will continue to support demand for such holidays.
To help families have a fun-filled experience without breaking the bank, we have compiled a list of money-saving tips and entertaining activities that will keep kids engaged and entertained during their camping adventures.
Nature Based Activities
Encouraging kids to explore their surroundings and engage with nature is not only cost-effective but also provides endless entertainment. Nature walks, bug hunts, bird watching, and discovering small animals can captivate their curiosity and foster a love for the natural world.
Scavenger Hunts
Organising scavenger hunts or treasure hunts using items found in nature can provide hours of excitement. Kids can search for specific leaves, rocks, or other natural treasures, fostering a sense of adventure and exploration.
Campfire Activities
Gather around the campfire and engage in classic activities like storytelling, where each family member takes turns adding to a collective narrative. Roasting marshmallows for s'mores is a timeless tradition that kids of all ages enjoy, all while stargazing and identifying constellations under the night sky truly creates a magical experience.
Traditional Games and Sports
Traditional outdoor games like frisbee, catch, and badminton require minimal equipment and provide endless entertainment. Hiking, bike rides, and trail exploration also allow kids to appreciate nature's beauty while staying active.
Creative Activities
Packing art supplies like coloured pencils, markers, and paper allows kids to express their creativity by drawing or painting scenes from the camping trip. They can also collect rocks or pinecones and create crafts with these natural materials. Organising a rock painting session and hiding the painted rocks around the campsite adds an element of adventure the kids will love.
Chores and Responsibilities
Involving kids in campsite chores and responsibilities not only keeps them busy but also teaches valuable life skills. Assigning tasks such as setting up the tent, gathering firewood, or helping with meal preparations gives them a sense of accomplishment and contributes to a teamwork mindset.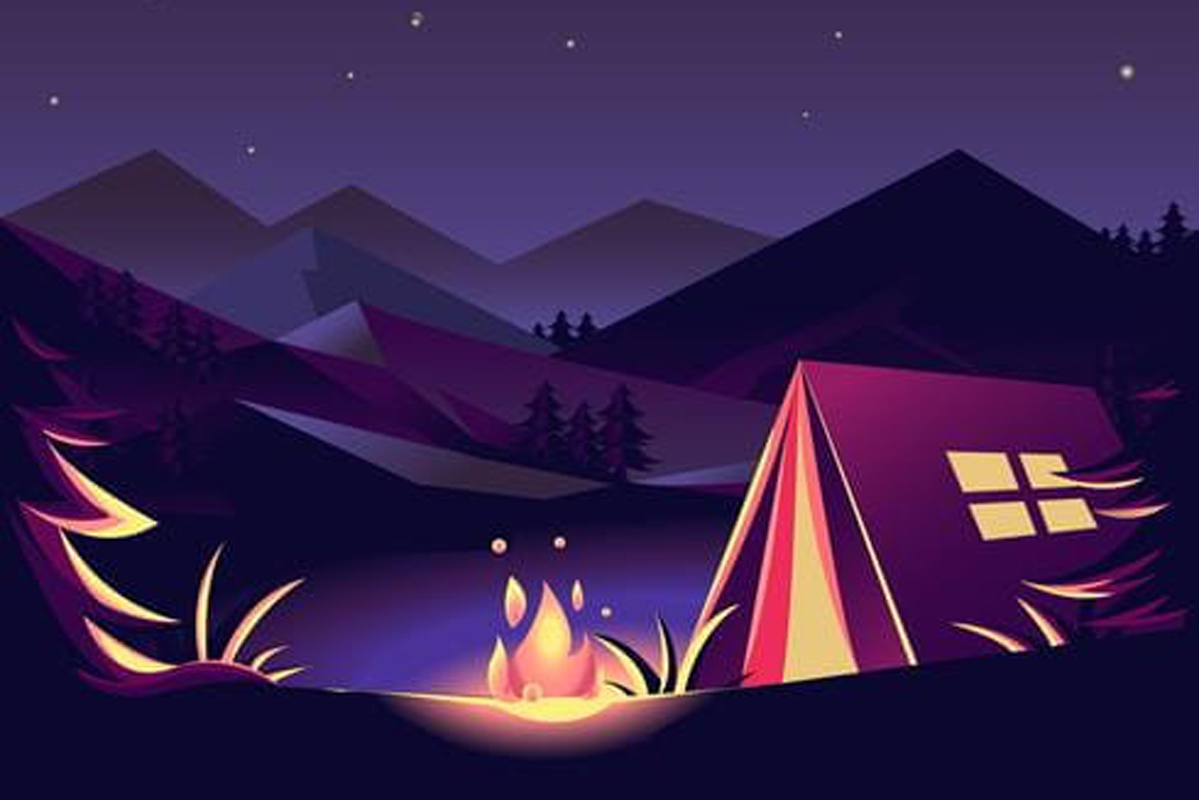 ---
For additional money-saving hacks and entertaining suggestions, visit our Facebook page and our website: letsgocaravanandcamping.com.au