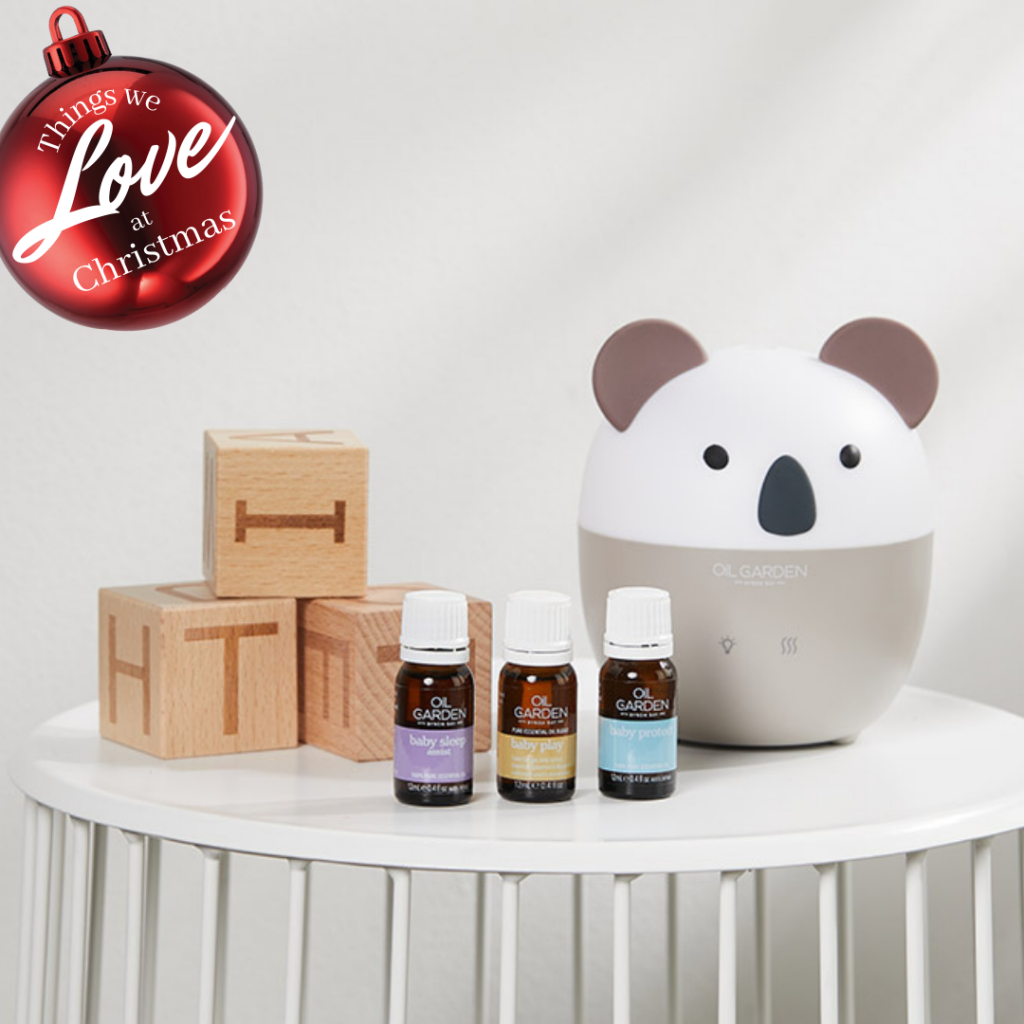 Aromatherapy Koala
Oil Garden's newest diffuser is an adorable addition to the home. The Oil Garden Koala Ultrasonic Diffuser is cute as a button, fun, vibrant and designed with the baby in mind.
The ultimate bedside companion, the Koala Diffuser is whisper quiet, acts as a nightlight, and disperses essential oils in the air to fill the child's room with calming, protecting and pleasant aromas.
Available nationally through Chemist Warehouse, selected health food stores, pharmacies and online via www.oilgarden.com.au
RRP: $49.99
---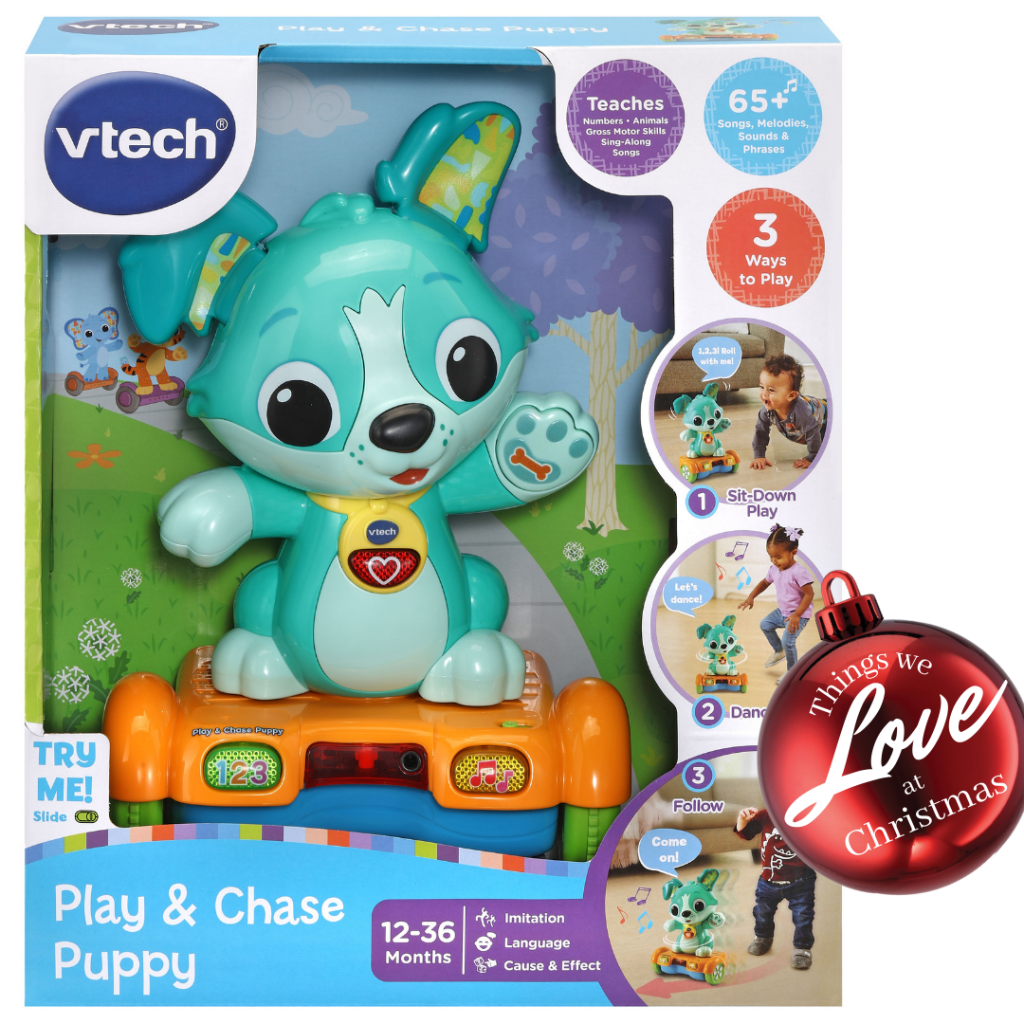 V-tech Play & Chase Puppy
Get playtime on a roll with the interactive Play & Chase Puppy with three ways to play. Learn about numbers and counting with floor play, then get up and dance with this encouraging puppy that turns and rolls along on its hoverboard.
Keep the giggles and gross motor skills growing with a game of 'Follow the Leader'. Motion sensors let the puppy avoid obstacles and keep it moving forward when someone is following it. More than 65 songs, melodies, sounds and phrases help children learn vocabulary words along with lively tunes.
Suitable for infants/toddlers from 12 months to 3 years, and available from Target, Myer, good toy stores and online retailers.
RRP: $49.95
---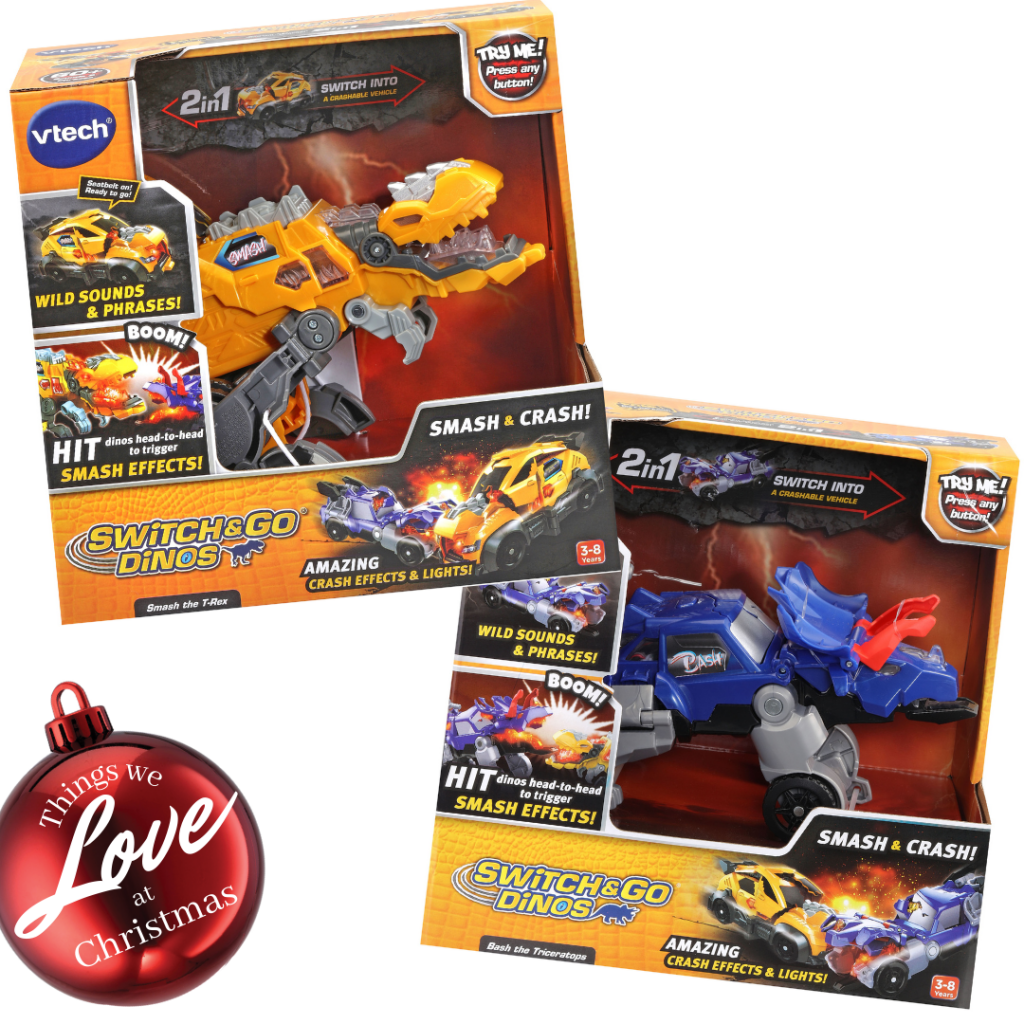 V-tech Switch & Go Dinos
Stomp into the cool, crazy world of prehistoric creatures that turn into vehicles with the Smash & Crash Crew! Crash the Switch & Go Dinos into another one to see them explode with smash-and-crash light effects. Transform the dino easily into an awesome vehicle.
Suitable for pre-schoolers from 3 to 8 years, and available from November from Kmart, good toy stores and online retailers.
RRP: $34.95
---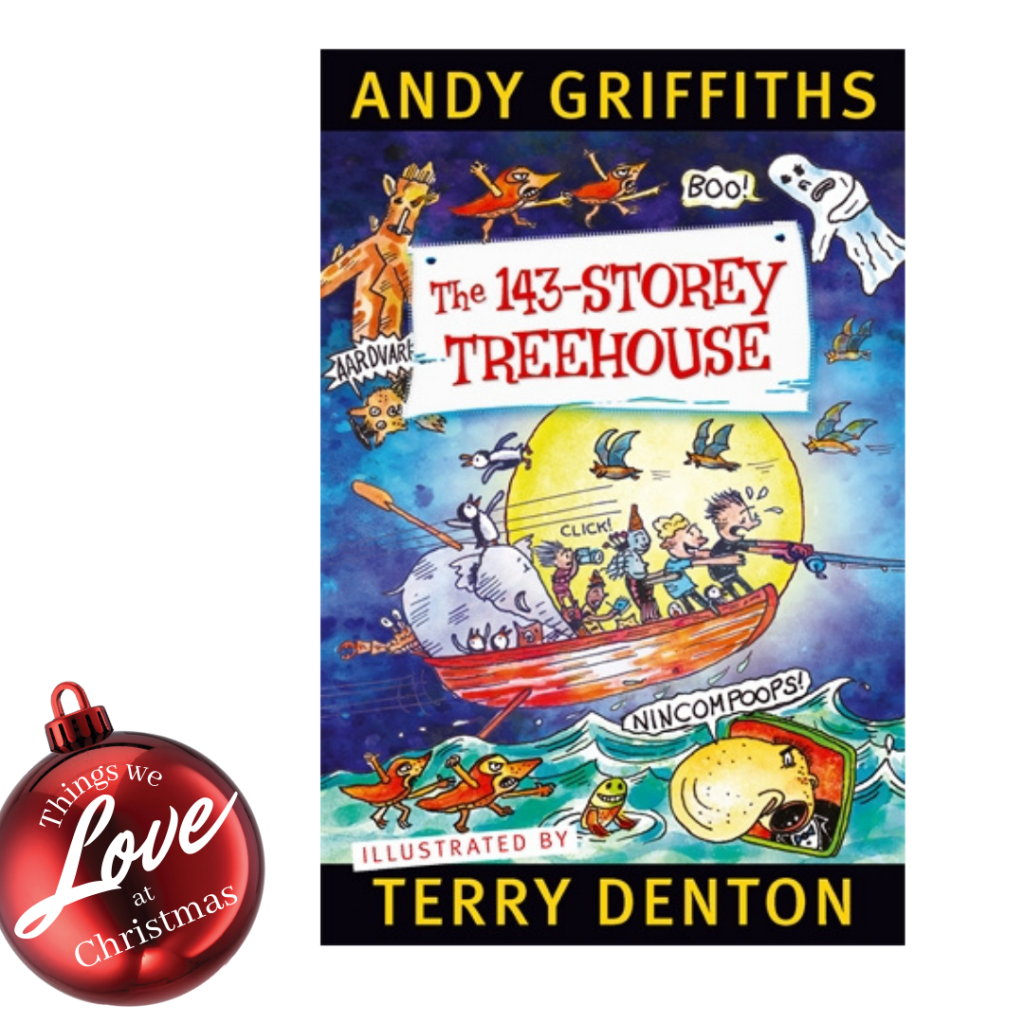 143-Storey Treehouse
Andy and Terry's treehouse now has 13 new storeys, including a word-o-matic (it knows every word in the whole world!); a recycling depot; a wrecking ball; a complaining room; a spooky graveyard (where it's always midnight, even in the middle of the day); a toffee-apple orchard guarded by a kind scarecrow; and a camping ground where you can have a nice, relaxing camping holiday – unless you get caught by hobyahs, put in a bag and poked with a stick, that is . . .
Well, what are you waiting for? Come on up!
RRP: $14.99
---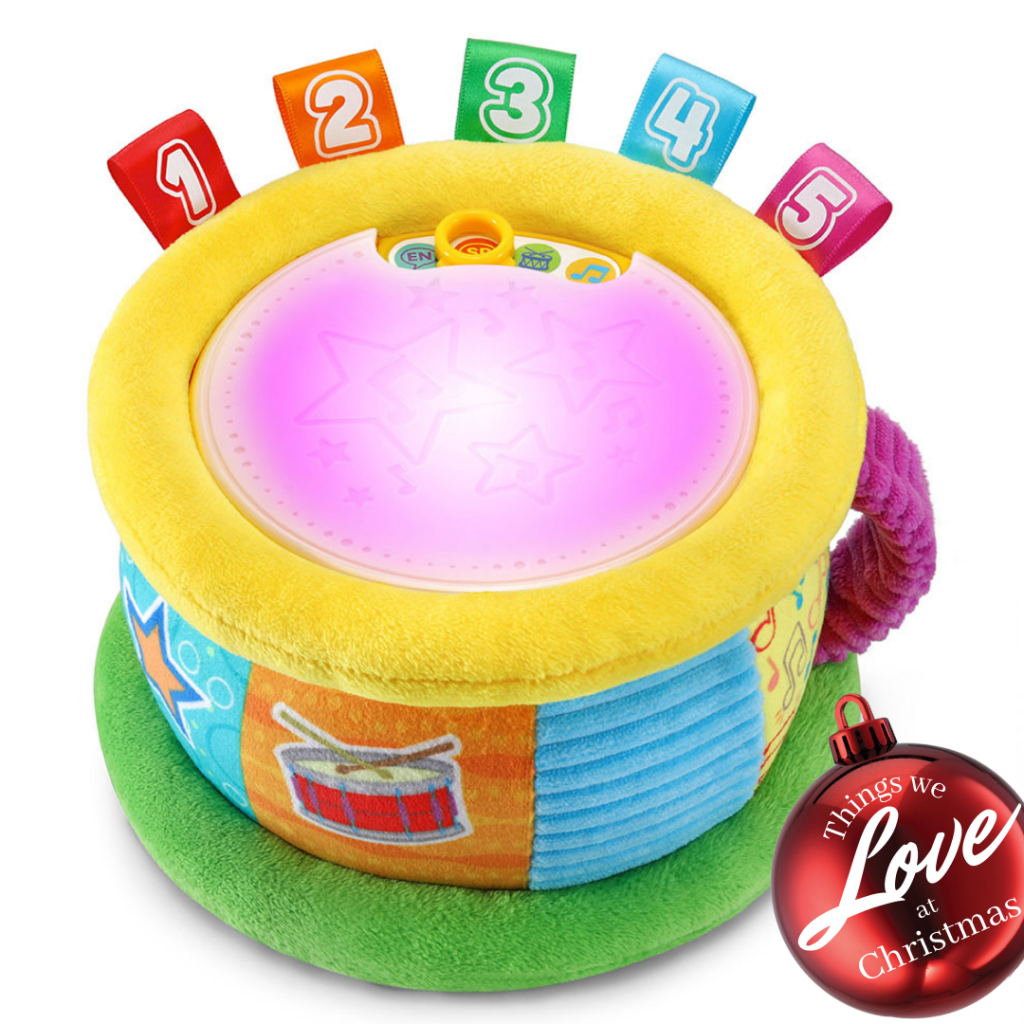 Learn & Groove Thumpin' Numbers Drum
Count to the beat of your own drum with the Learn & Groove Thumpin' Numbers Drum. Tap the top of the drum and it will light-up to match the numbered tags' colours while teaching colour names.
Choose English or Spanish modes to learn about colours and numbers in either language. Drum up your own beat in Drum Solo mode to add to reggae, pop and Latin music styles. This plush drum is designed with textured fabric, colourful, numbered tags that add to sensory development and encourage touch.
For Babies from 6 months, available from Target, good toy stores and online retailers.
RRP: $29.95
---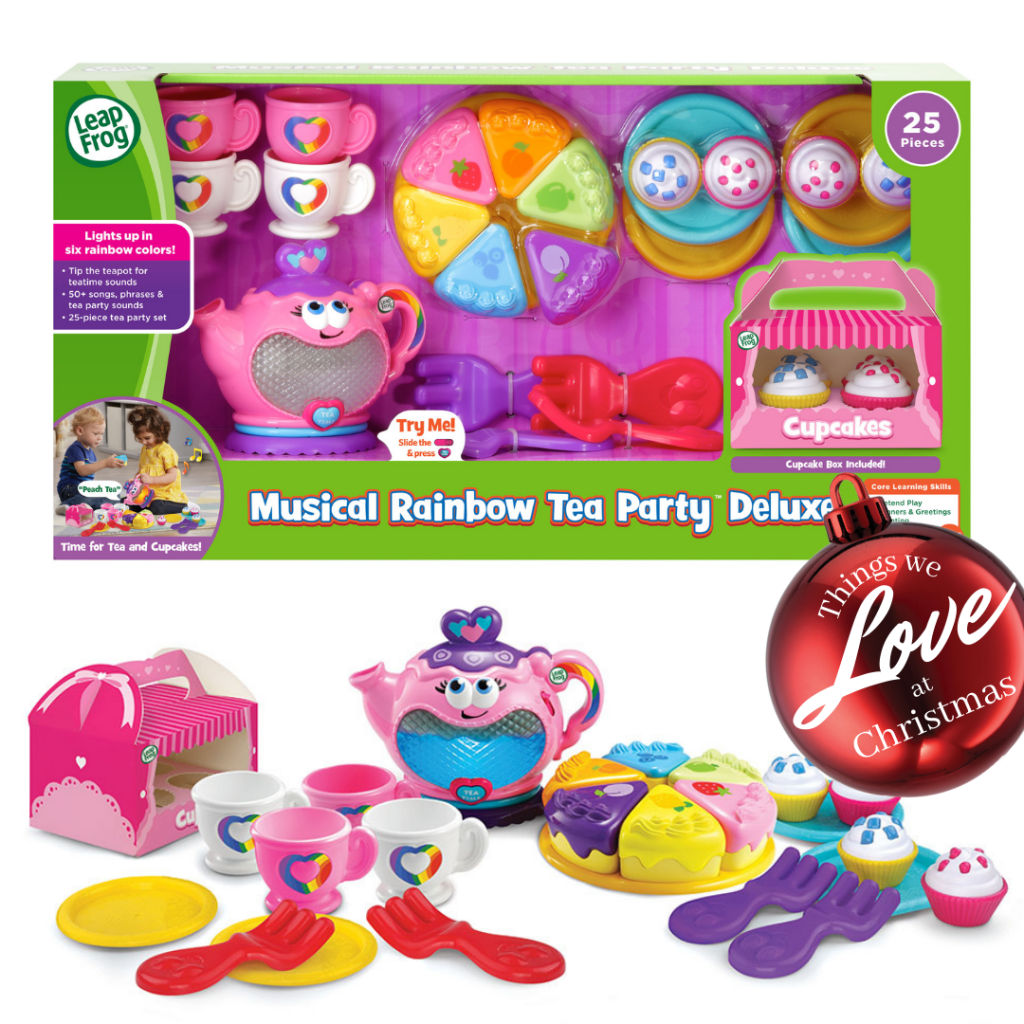 Musical Rainbow Tea Party Deluxe
Invite friends to a magical tea party with the Musical Rainbow Tea Party Deluxe.
This 25-piece set includes everything needed for a tea party for four including a teapot, teacups, forks, plates, cake and cupcakes. Introduces manners and sharing with friends, plus a range of learning activities featuring colours, counting and fruit.
For Infants/Toddlers from 12 months, available now from Target, good toy stores and online retailers.
RR:P $59.99
---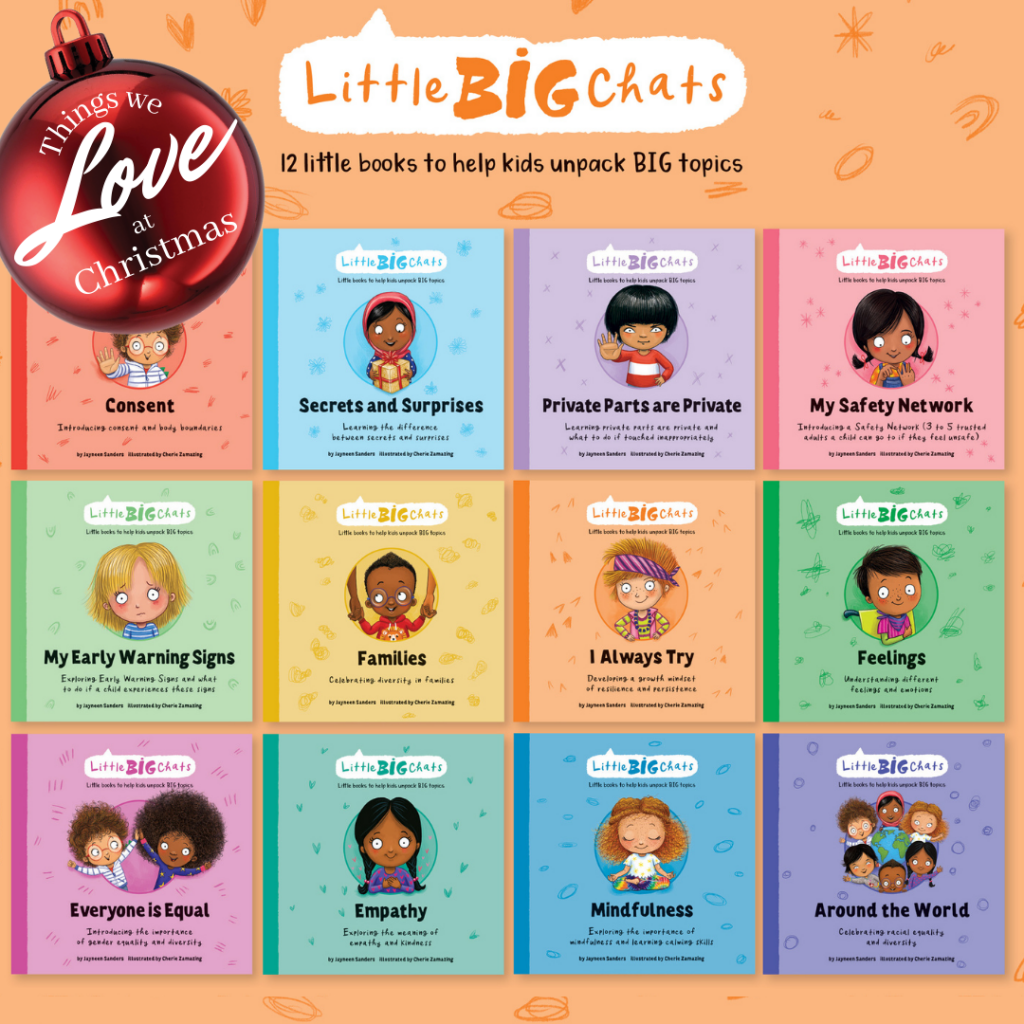 Little Big Chats book series
The 'Little BIG Chats' series has been written by award-winning author, educator and advocate, Jayneen Sanders, to assist parents, caregivers and educators in having open and age-appropriate conversations with young children around crucial, and yet at times, 'tough' topics. And what better way than using children's picture books!
Suitable for young children aged 2-6 years.
The Little BIG Chats series is valued at $69.95 and is available from www.e2epublishing.info
---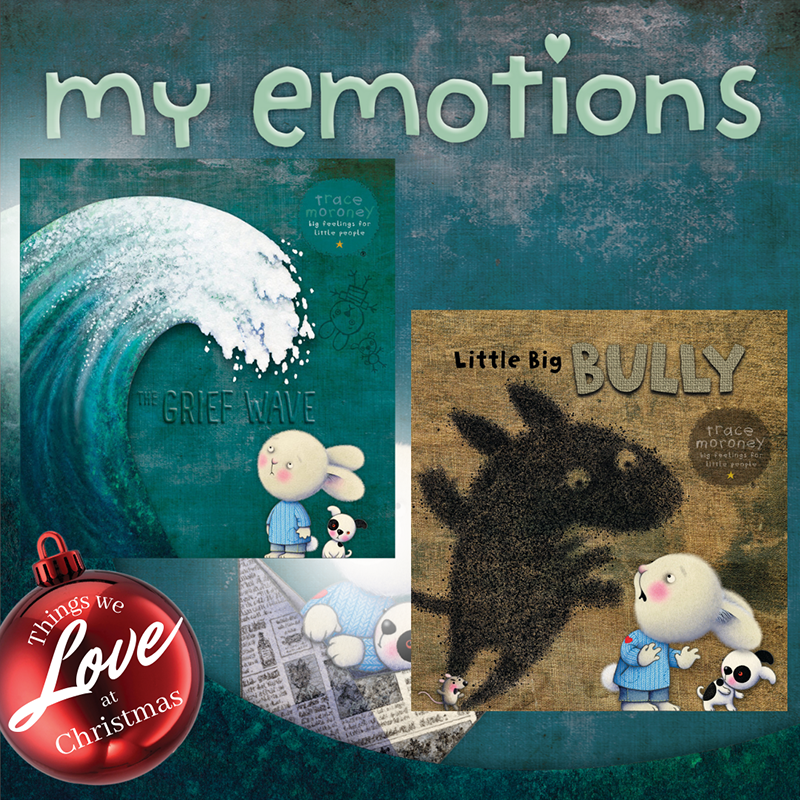 My Emotions book series
This new series equips children (and their associated grown-ups) with valuable skills to navigate their way through life's ups and downs – from grieving and anxiety to self-esteem and empathy.
The Grief Wave and Little Big Bully are the first two titles in this ground-breaking new series.
Each book in the My Emotions series is valued at $20.99 Available from Booktopia.
---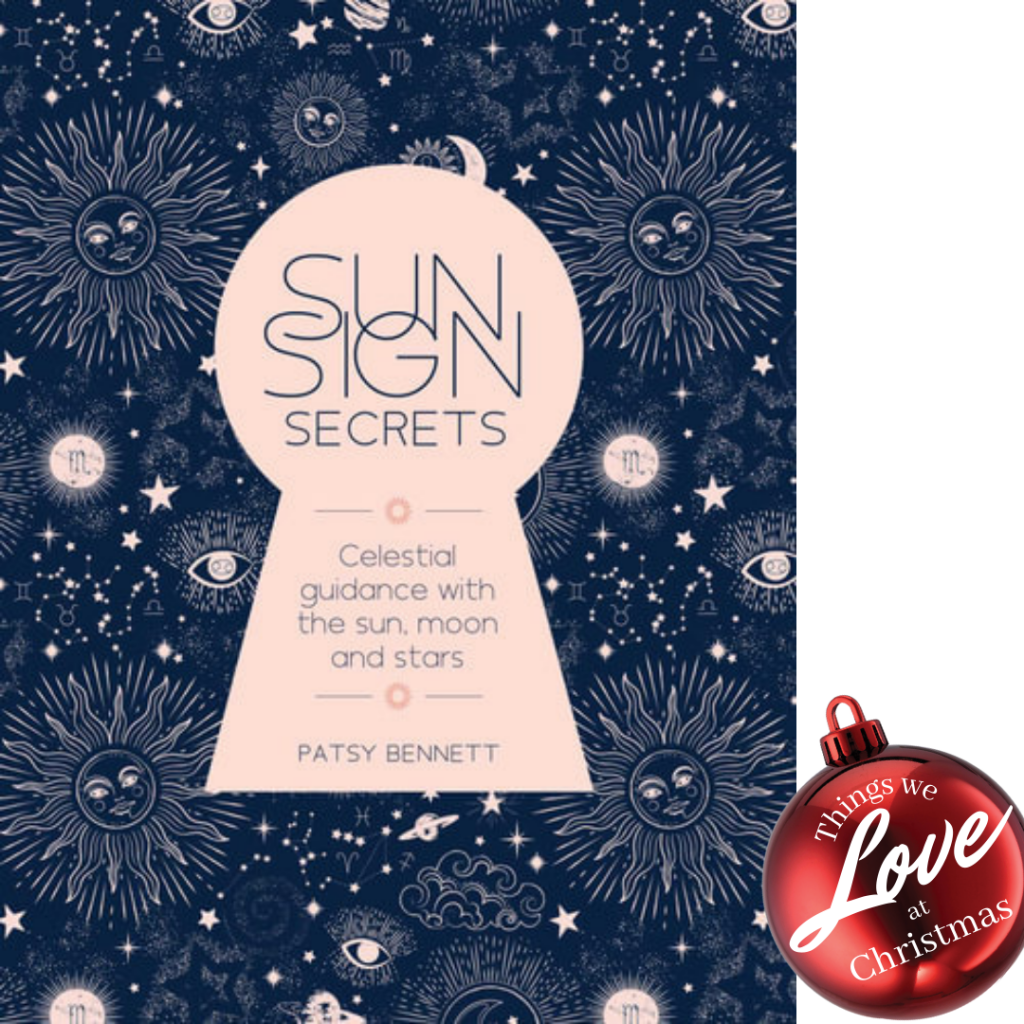 Sun Sign Secrets
Do you want to know what 2022 holds for you? In the book, Sun Sign Secrets, Australia's leading astrologer, Patsy Bennett, provides a ground-breaking astrology guide for those looking to make the most of your true potential and become in sync with solar and lunar phases.
Much more than a sun sign book that simply explains your personality traits, Sun Sign Secrets includes tables with new moons, full moons and eclipses until 2050 and helps you understand when you're the most energetic, charming and attractive, ensuring you shine now and in the future.
Rockpool Publishing.
RRP: $34.99
---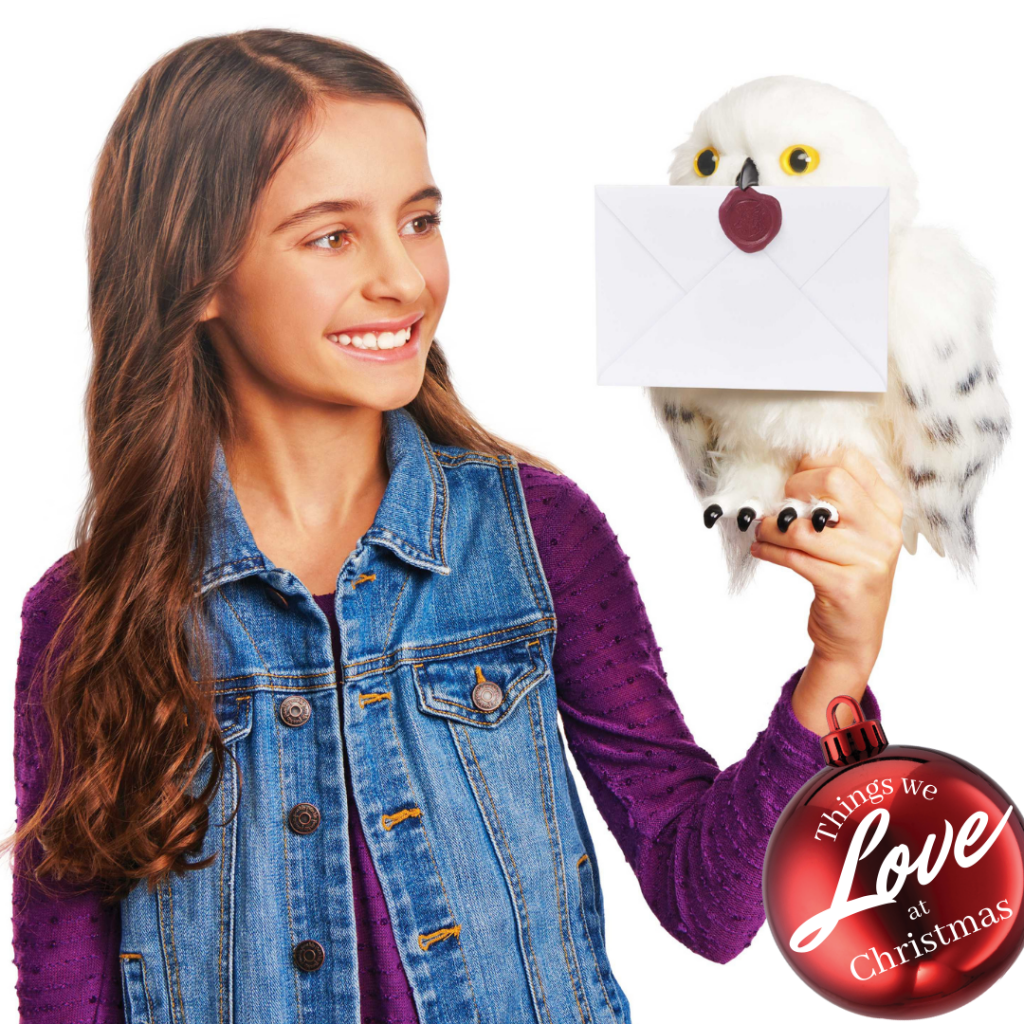 Enchanted Hedwig
One of your favorite owls, Hedwig can now be your loyal companion and help you recreate your favourite Harry Potter film scenes. The magic begins when Hedwig comes to life with realistic features, movements and sounds. Featuring intuitive ruffle detection, she can distinguish the direction of petting – she doesn't like to be pet the wrong way! Hedwig will also recognise and respond to the tone of your voice. If you speak lovingly, she will respond with happy coos.
Enchanting Hedwig™ comes with a Hogwarts envelope that she holds in her beak. Only friends with the secret combination of interactions will be able to get Hedwig to release the letter.
Available at major retailers nationally.
RRP: $69.99
---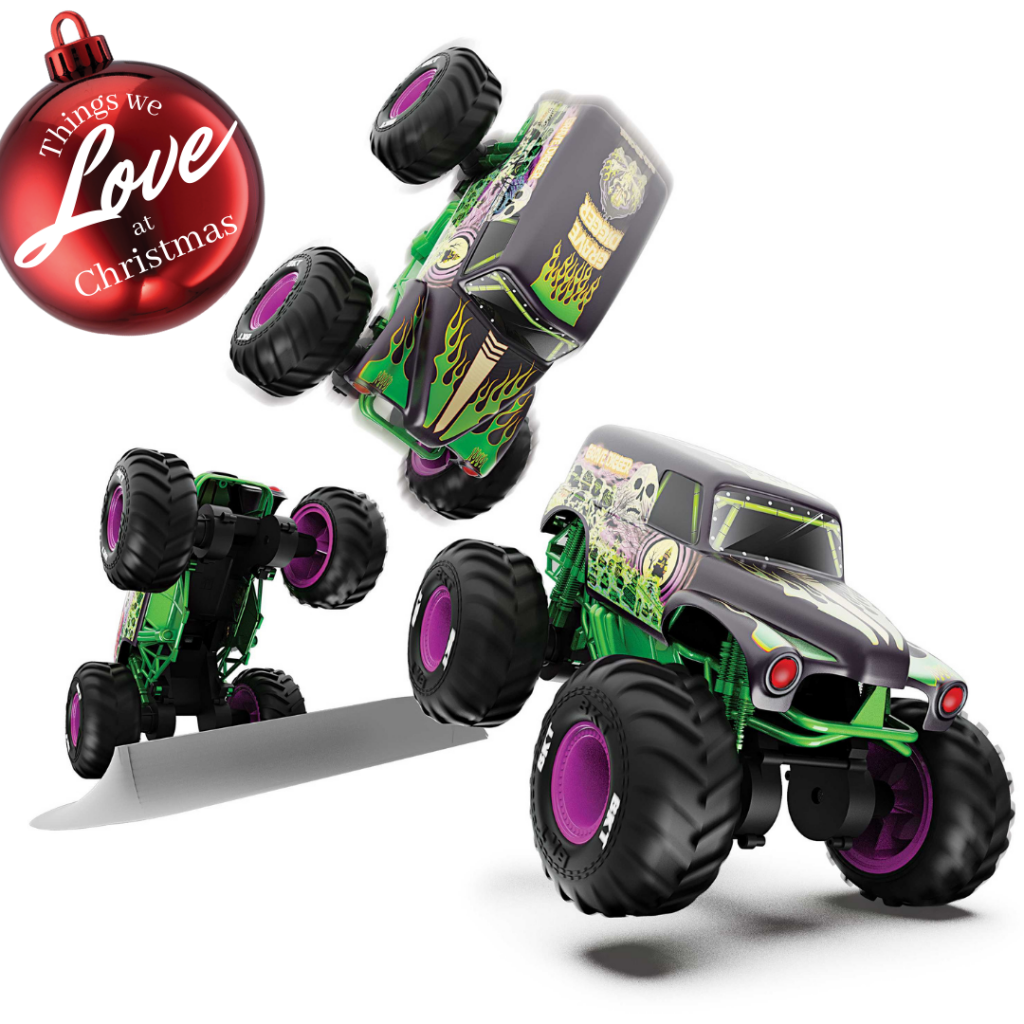 Monster Jam® Freestyle Force!
Introducing the official Monster Jam Grave Digger Freestyle Force™ RC!
This powerful 1:15 scale remote control Monster Jam truck is the only RC that can perform front and rear wheelies while driving! Master 12 total stunts to be the Monster Jam champ!
Available at Big W, Target, and all independent toy retailers.
RRP: $119.99
---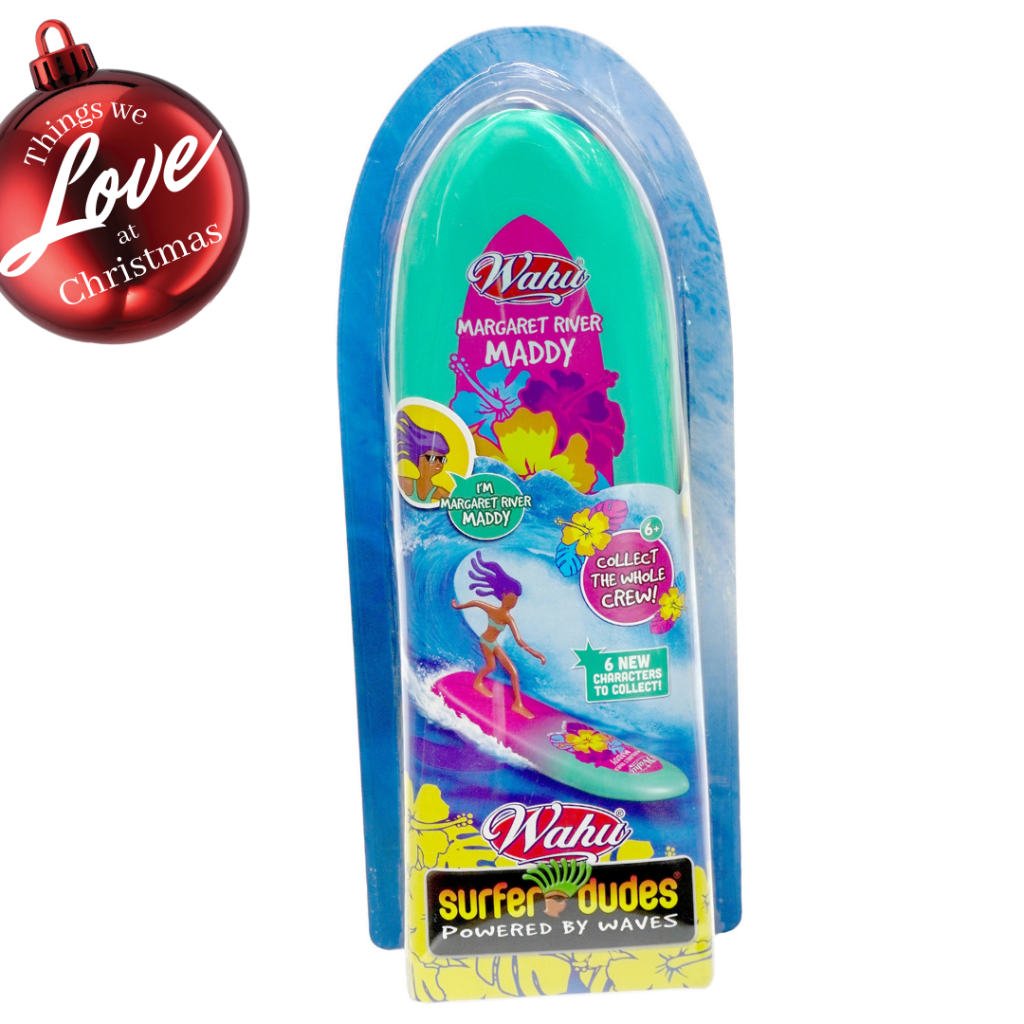 Wahu Surfer Dudes Classic
Surfer Dudes are the world's first self-righting, self-surfing toy!
Toss your dudes into the surf. They'll catch and shred the waves, throwing down rippin' tricks all the way back to you! Surfer Dudes feature an internal ballast system, hydro-boomerang technology, and unsinkable foam board with gnarly graphics! There are 12 Surfer Dudes to collect. Look our for a new series launching next summer!
Age: 6+ Players: 1 Available at all leading retailers.
RRP: $29.99
---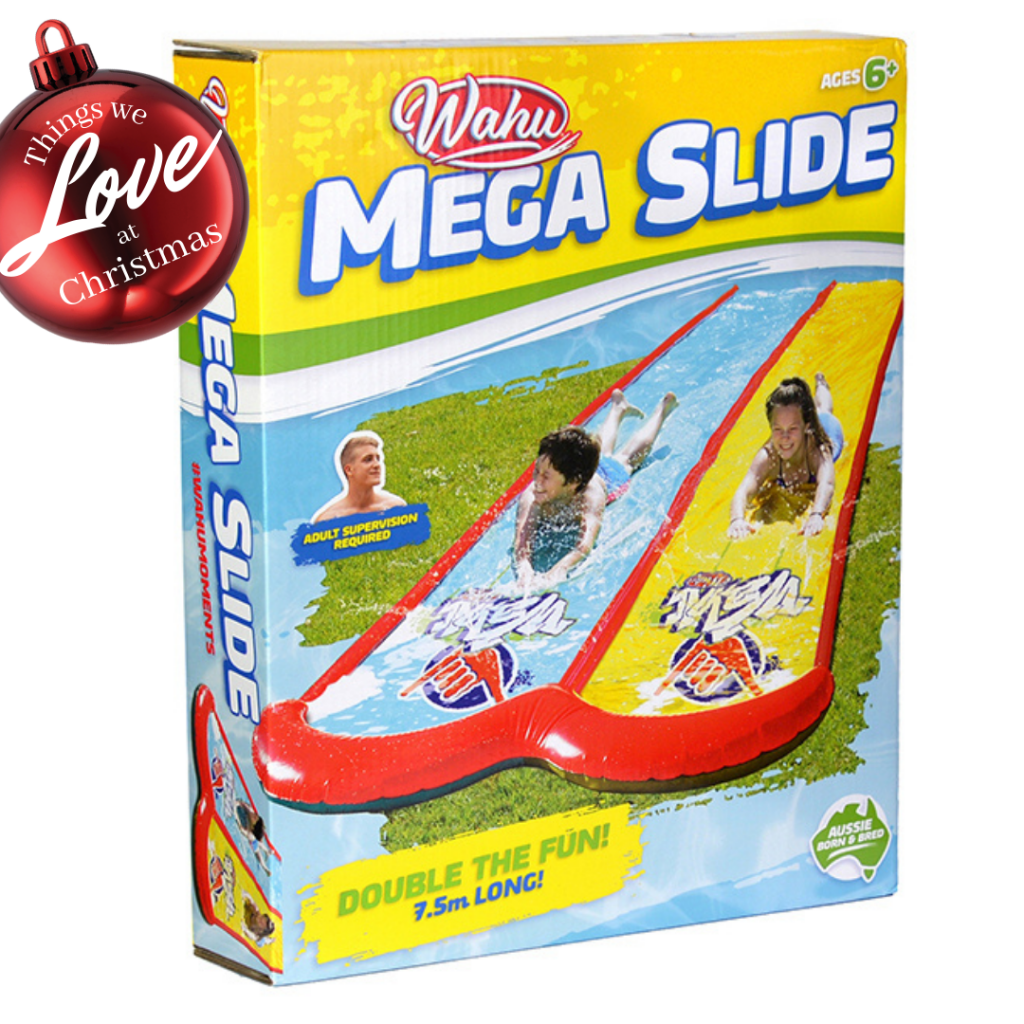 Wahu Mega Slide
Kids will love racing each other down this massive 7.5m Super Slide. The continuous water spray means you'll be zooming down the slide and into the plash bumper in no time! This is the ultimate backyard toy!
Age: 6+ Players: 4 Available at all leading retailers
RRP: $59.99
---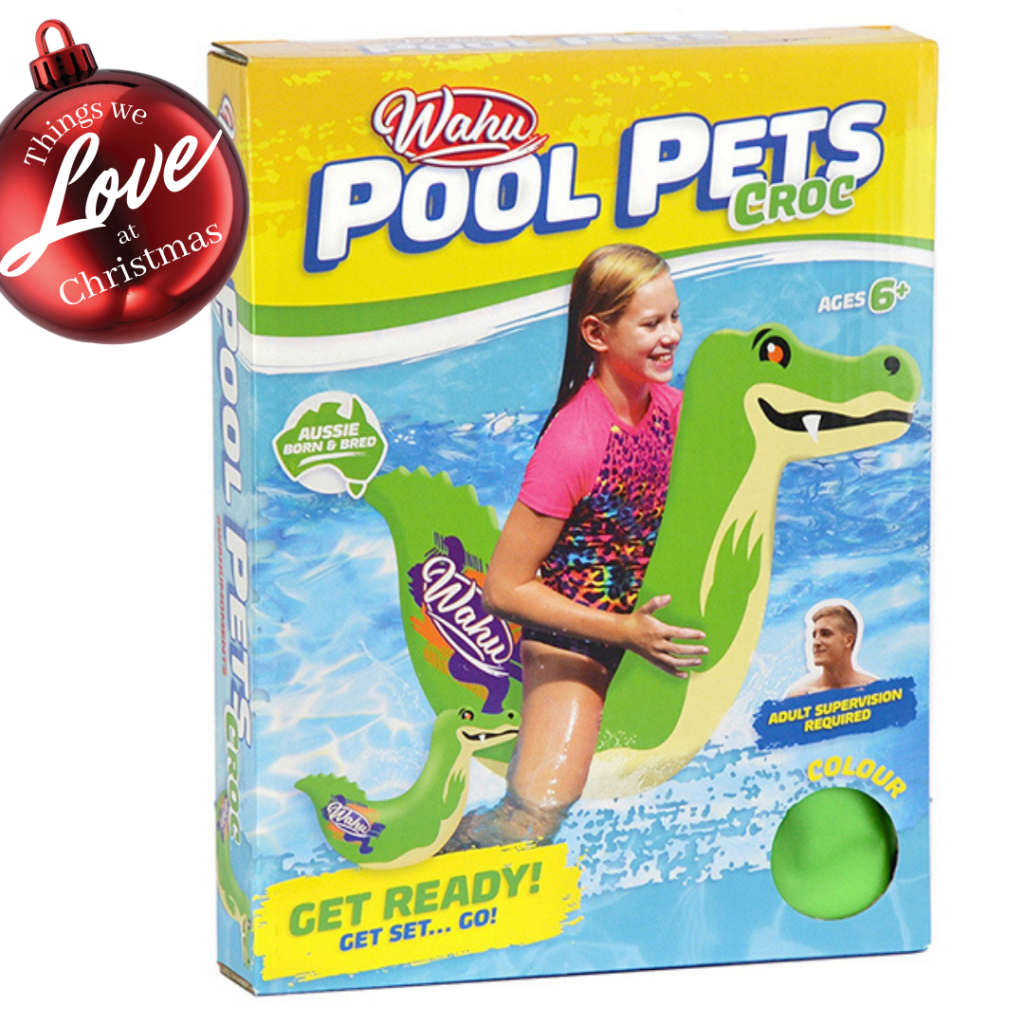 Wahu Pool Pets Croc
Kids will love these awesome new inflatable pool racers in bright, funky Wahu colours. Perfect for balancing on or racing up and down the pool against your mate, the possibilities are endless. Measuring in at 90cm, these little Aussie Pool Pets will be a hit all summer long!
Age: 6+ Players: 1 Available at all leading retailers.
RRP: 24.99
---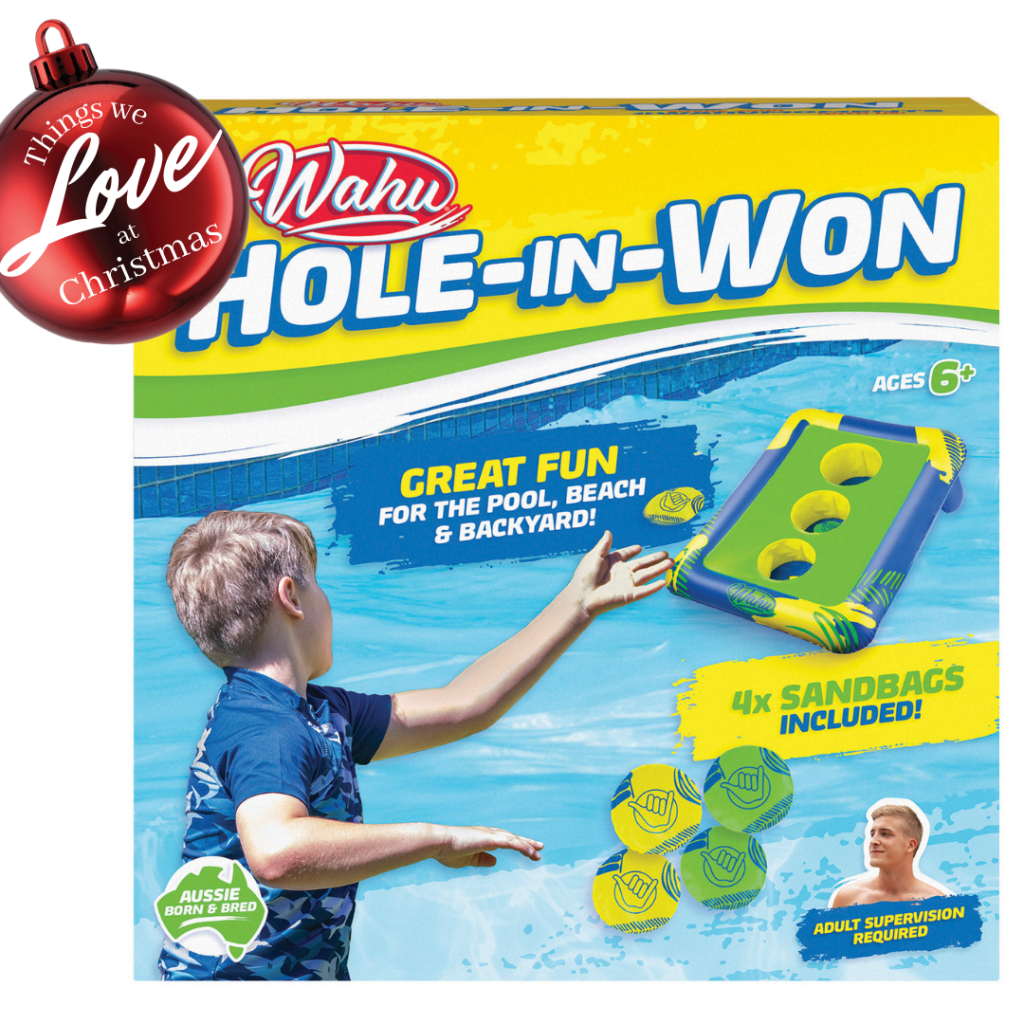 Wahu Hole in Won (Single Pack)
Round up your mates for an ultimate game of Wahu Hole in Won!
This inflatable game set includes 1 Hole in Won game board plus 4 sandbags. The waterproof PVC base floats and moves in the water for an added challenge. The Wahu Hole in Won can also be filled with water in its' base to play on land too!
Ideal for up to 4 Players. Age: 6+. Available at all leading retailers.
RRP: $24.95
---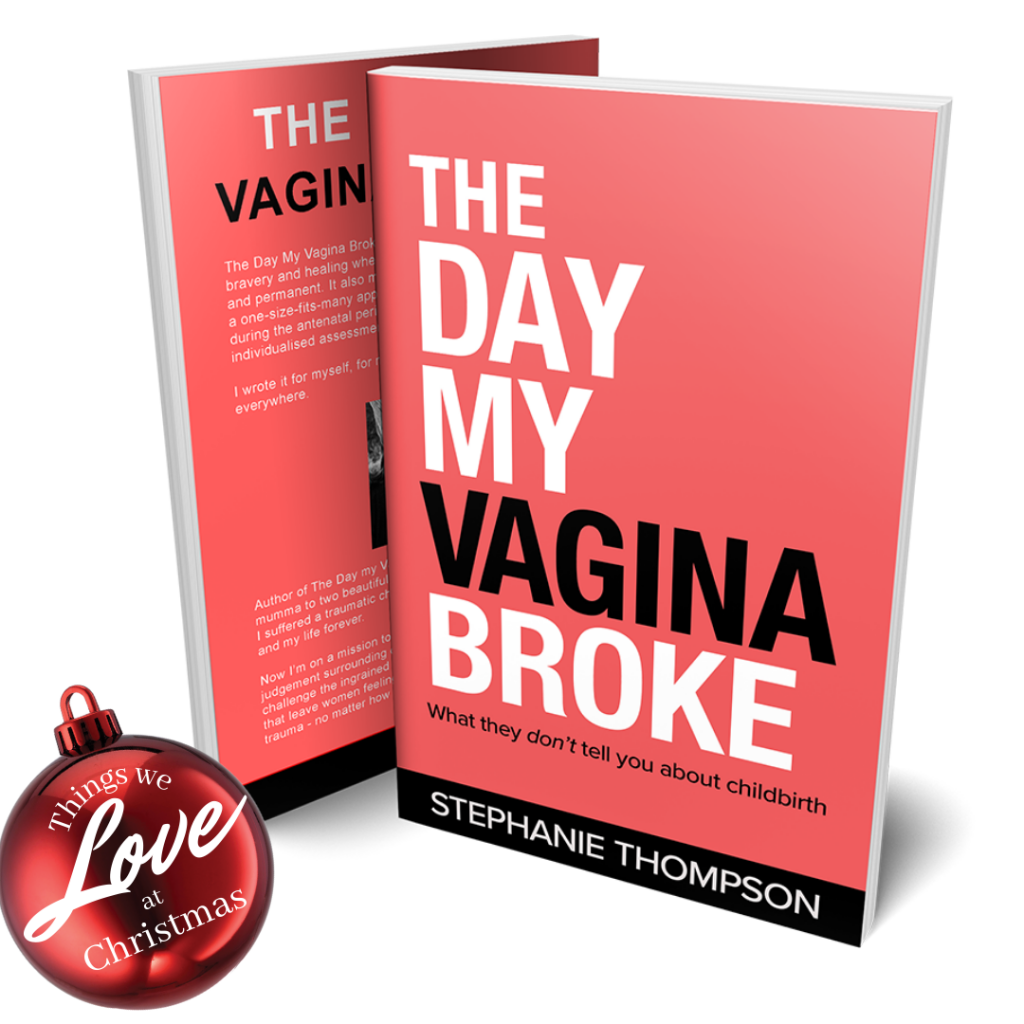 The Day My Vagina Broke
The Day My Vagina Broke is a private exploration into bravery and healing when the impacts of trauma are lifelong and permanent.
It makes the case for moving away from a one-size-fits-many approach to how we inform mothers during the antenatal period and shift towards a model of individualised assessment and care.
RRP: $29.95
---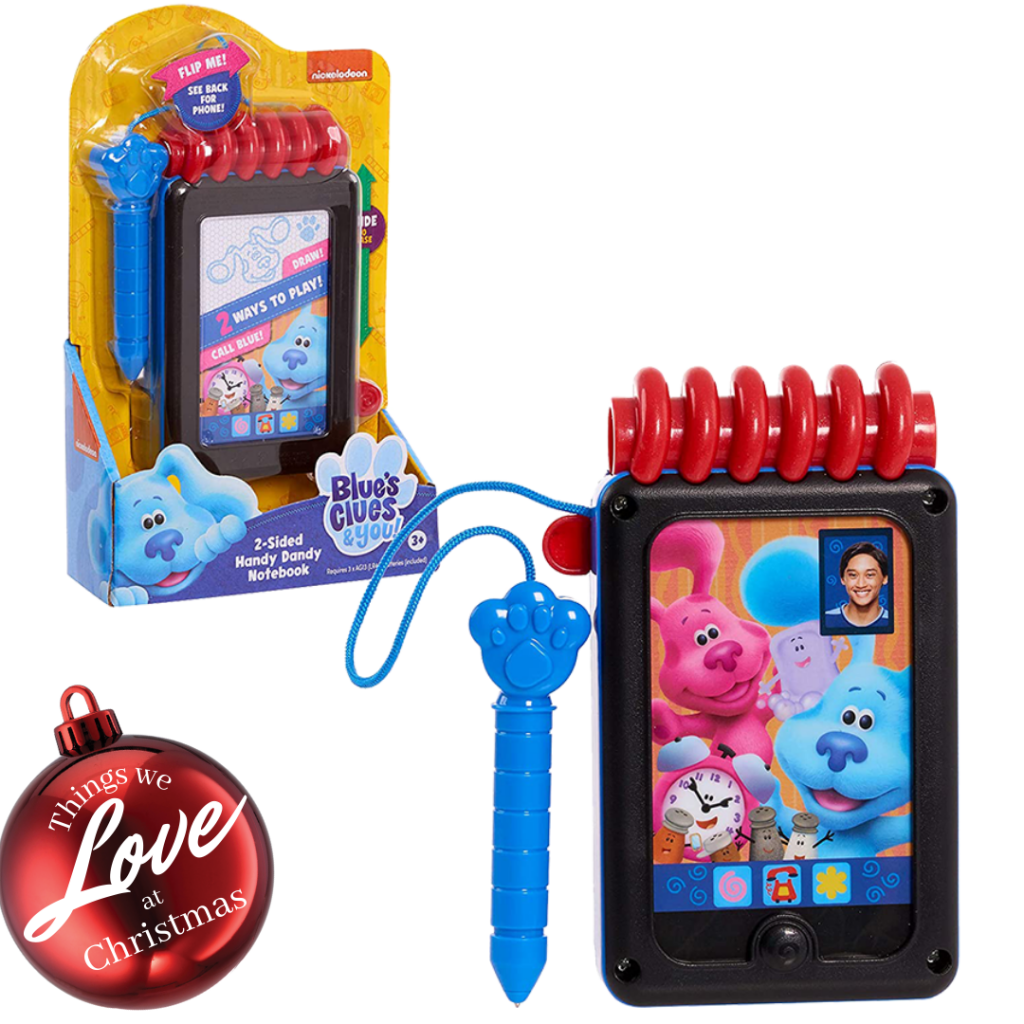 Blue's Clues and You! 2-Sided Handy Dandy Notebook
This adorable Handy Dandy Notebook is just like the one Josh uses in the show. Kids can draw their clues on the front of the notebook with the magnetic pen. Move the sliding tab up and down to erase and draw the next clue. You just got an email! Turn the notebook over to use as a smartphone and press the button to activate phrases from the show.
Available at Target, Coles, Big W, Kmart and all good independent toy stores for kids aged 3 and up.
RRP: $19.99
---
The countdown to Christmas is officially on and it's time to start thinking about Christmas gift ideas. New educational toys from Hape, a world-leading educational toy brand, offer the ultimate play experience while developing early childhood skills and young minds.
A leader in designing and manufacturing high quality toys made from sustainable or organic materials, this eco-friendly company endeavours to develop a child's learning spirit through play experiences, and prepare them for the better world ahead.
Hape's philosophy, "Love Play Learn" is central to all their toys, designed for the intuitive process of play. "Love" is the mutual love between child and parent, "Play" is the experience of success or failure, and "Learn" is the natural outcome from love and play.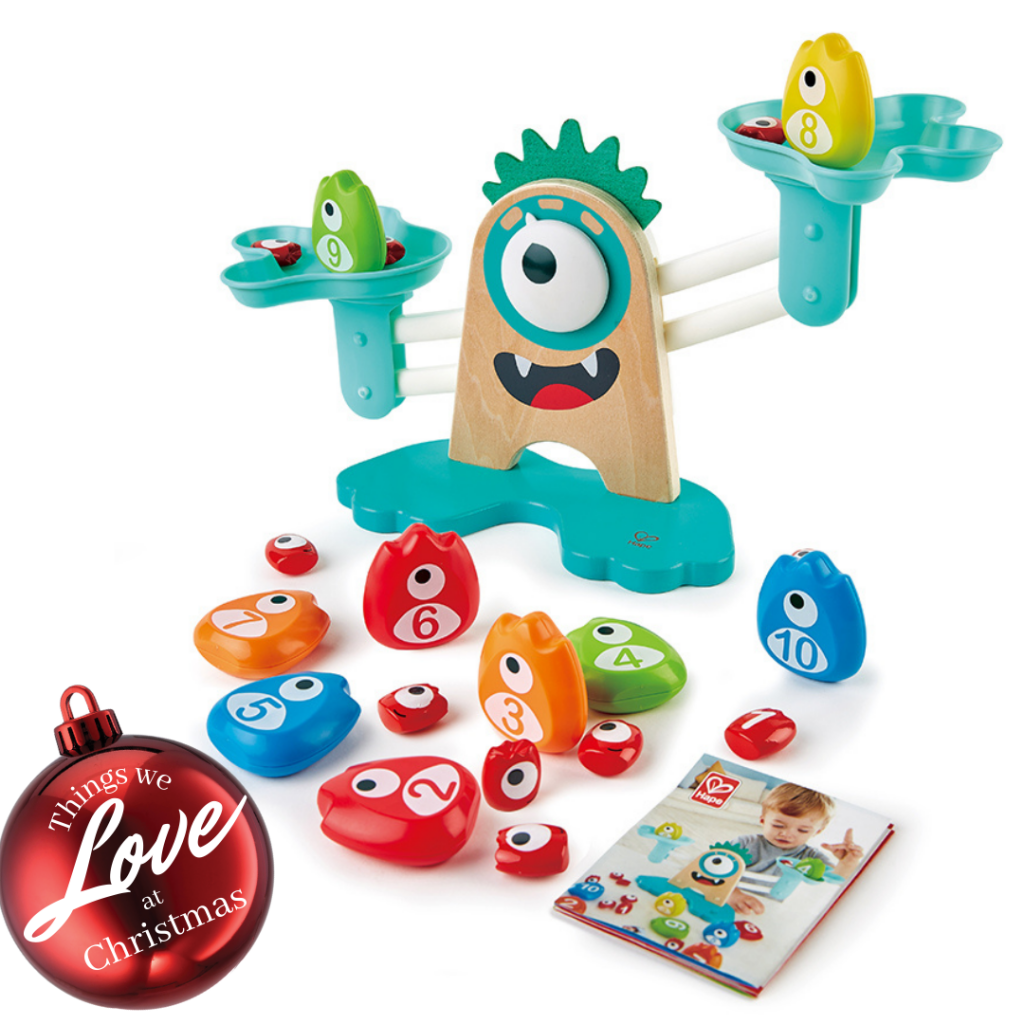 Hape Monster Math Scale
Introducing the Monster Math Scale, a cute, fun and interactive way to get your little one playing and learning about basic mathematics, weights and balance.
Hape Monster Math Scale has 22 pieces including 9 large and 11 smaller, soft weights. Place the monster weights on the scales and join the funny monster family to start developing basic mathematic principles of simple addition and subtraction skills. Ideal for pre-schoolers 3 years old and up.
Available from Big W, The Iconic, Kidstuff, MYER, Catch, David Jones, The Nile, Amazon and all good toy retailers. www.ugames.com.au/stockists
RRP: $54.95
---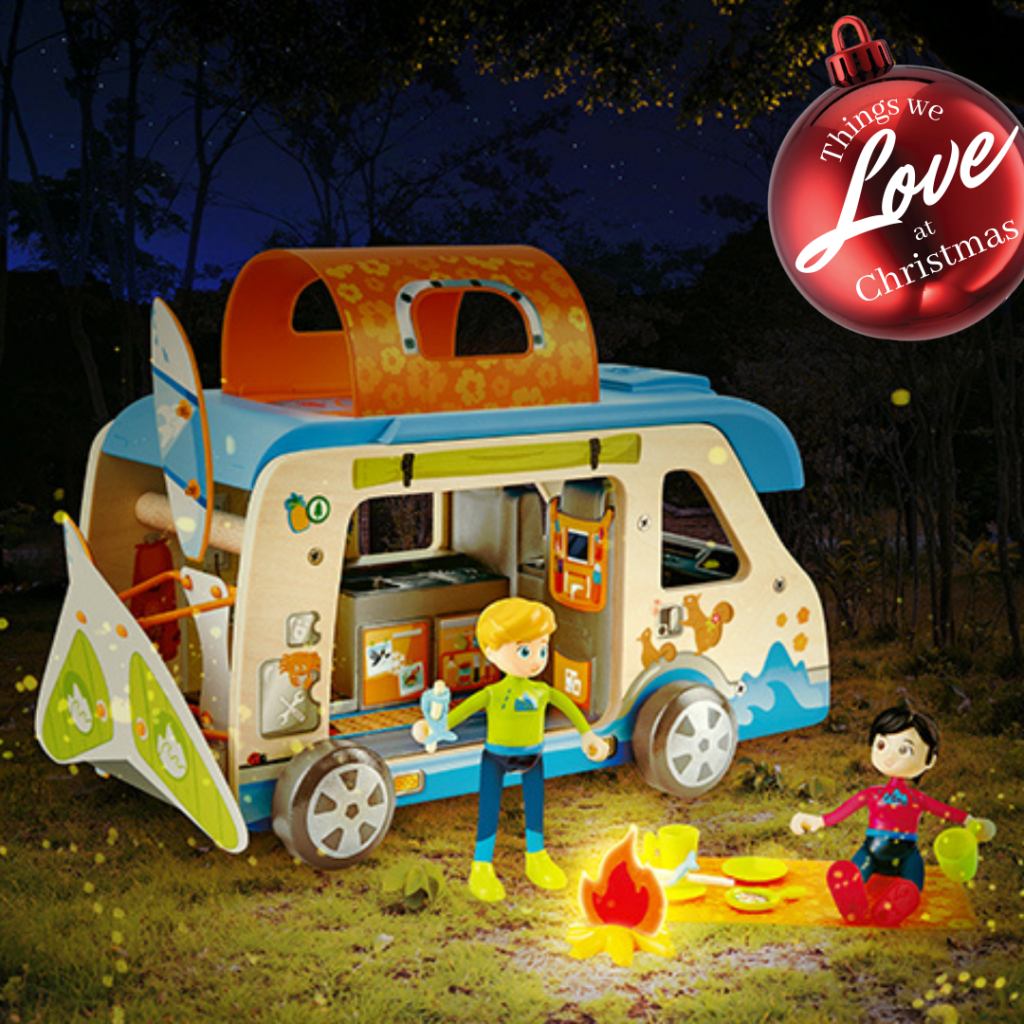 Hape Adventure Van
The all-in-one camper van with dolls, accessories and activities is perfect for children three years and up and encourages social, family play and communication skills, as well as getting kids excited about the great outdoors and exploring the world around them.
The developmental toy has 23 pieces, including the camper van with wooden panels and wheels, dolls, a campfire, a picnic set for two, navigation cards, surfboards, a hang-glider and cooking accessories. On top of the van is a tent which can be removed for the dolls to sleep in, and the roof of the van can be opened and doubles as a wave for the dolls to surf on.
Available from Big W, The Iconic, Kidstuff, MYER, Catch, David Jones, The Nile, Amazon and all good toy retailers. www.ugames.com.au/stockists
RRP: $69.95
---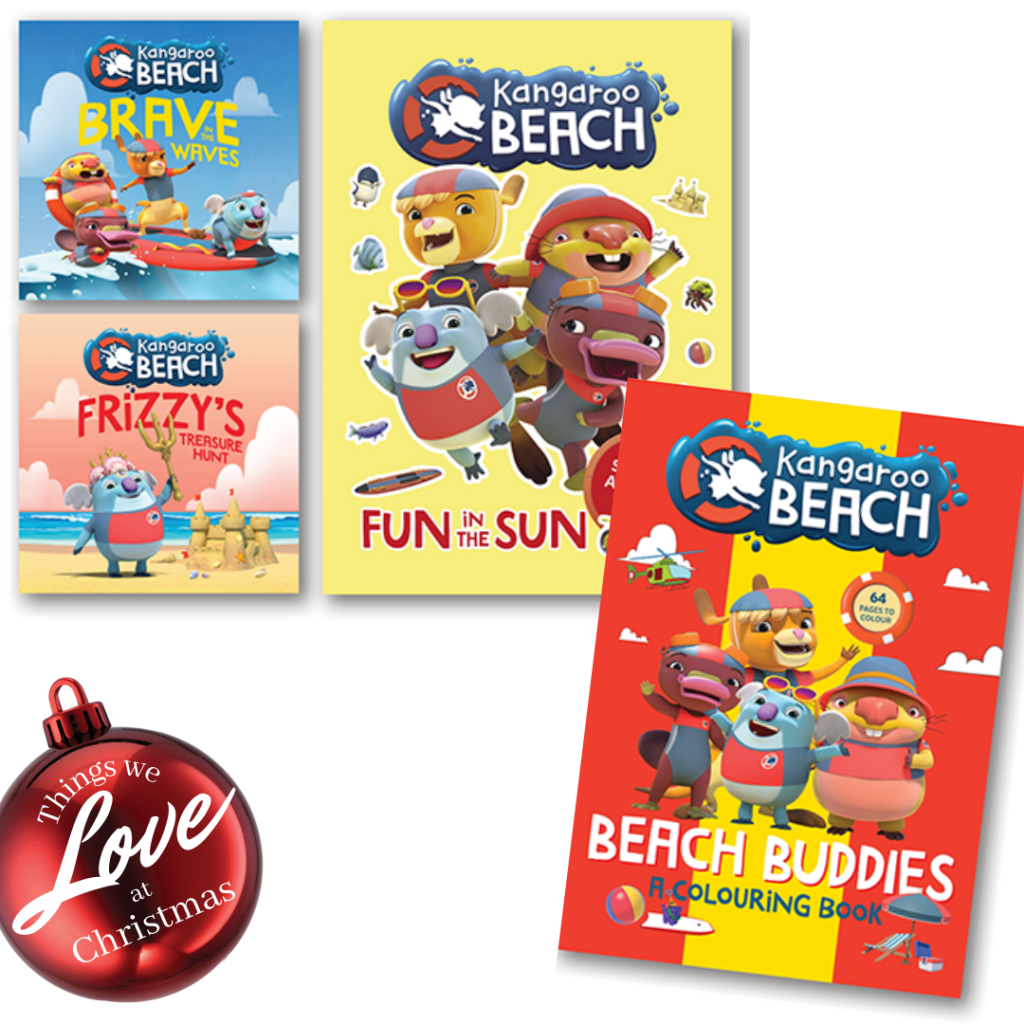 Kangaroo Beach
Beloved ABC Kids TV show, Kangaroo Beach, springs to life in book form with the release of four brand new children's titles.
The Kangaroo Beach books are the perfect Christmas present for youngsters around 3-7 years old. www.kangaroobeach.tv
KANGAROO BEACH Brave in the Waves Board Book / Frizzy's Treasure Hunt Board Book RRP: $14. 99
KANGAROO BEACH Fun in the Sun: A sticker activity book / Beach Buddies: A colouring book RR:P $5.99
---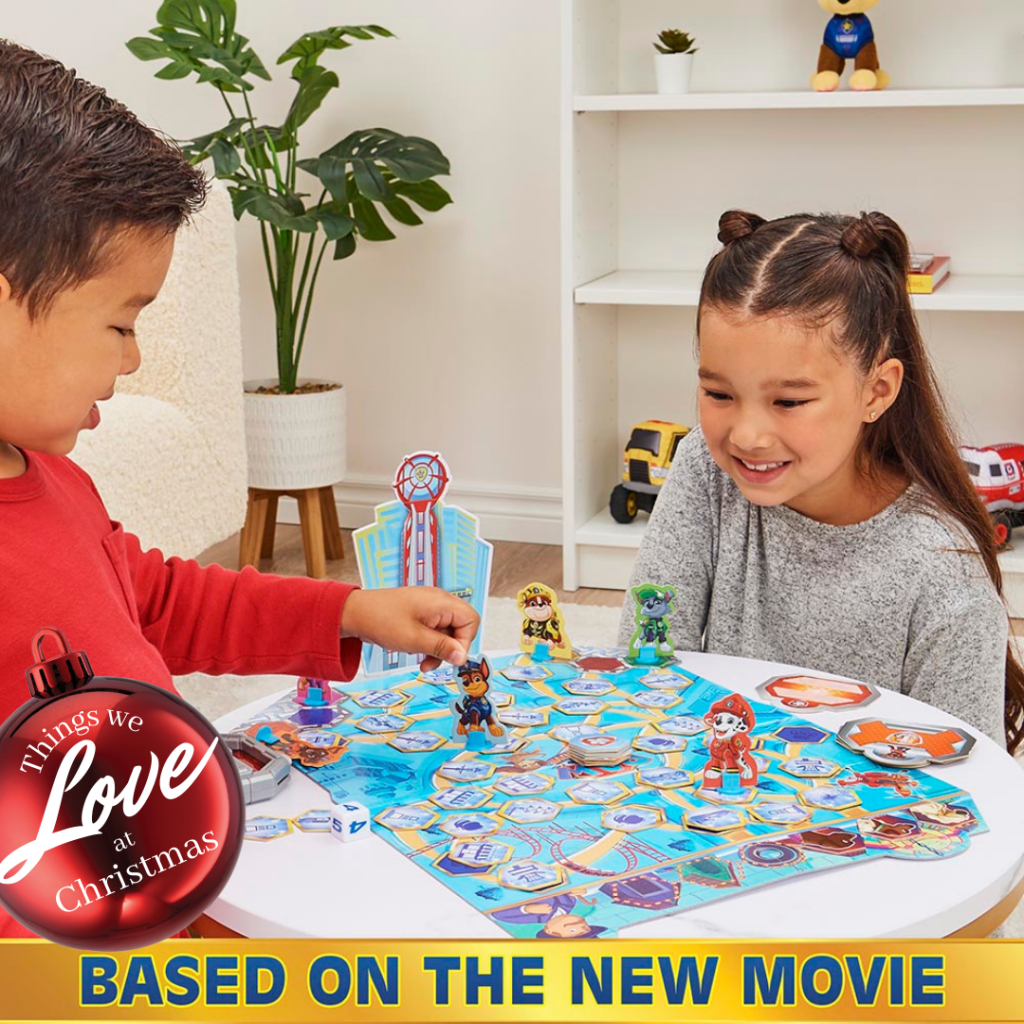 Save Adventure City
Mayor Humdinger's spectacular launch celebration for Adventure City is in trouble, and it's up to the Paw Patrol to rescue the city in Paw Patrol The Movie: The Adventure City Lookout Game. Play as Marshall, Rubble, Chase, Rocky, Zuma, or Skye as you search Adventure City for your mission tokens. Use the special red-reveal technology in Ryder's Control Centre Console to magically reveal the 4 unique tokens assigned to your pup's mission and see what items to find around the city. Travel through Adventure City, turning over tokens to find the ones you need. But watch out! Find a lonely pup, and he'll be sent to obedience school. If you can find your 4 mission tokens before all 6 lonely pups get sent to obedience school, you'll save Adventure City and win the game. No city too big, no pup too small to save them all!
RRP: $24.99
---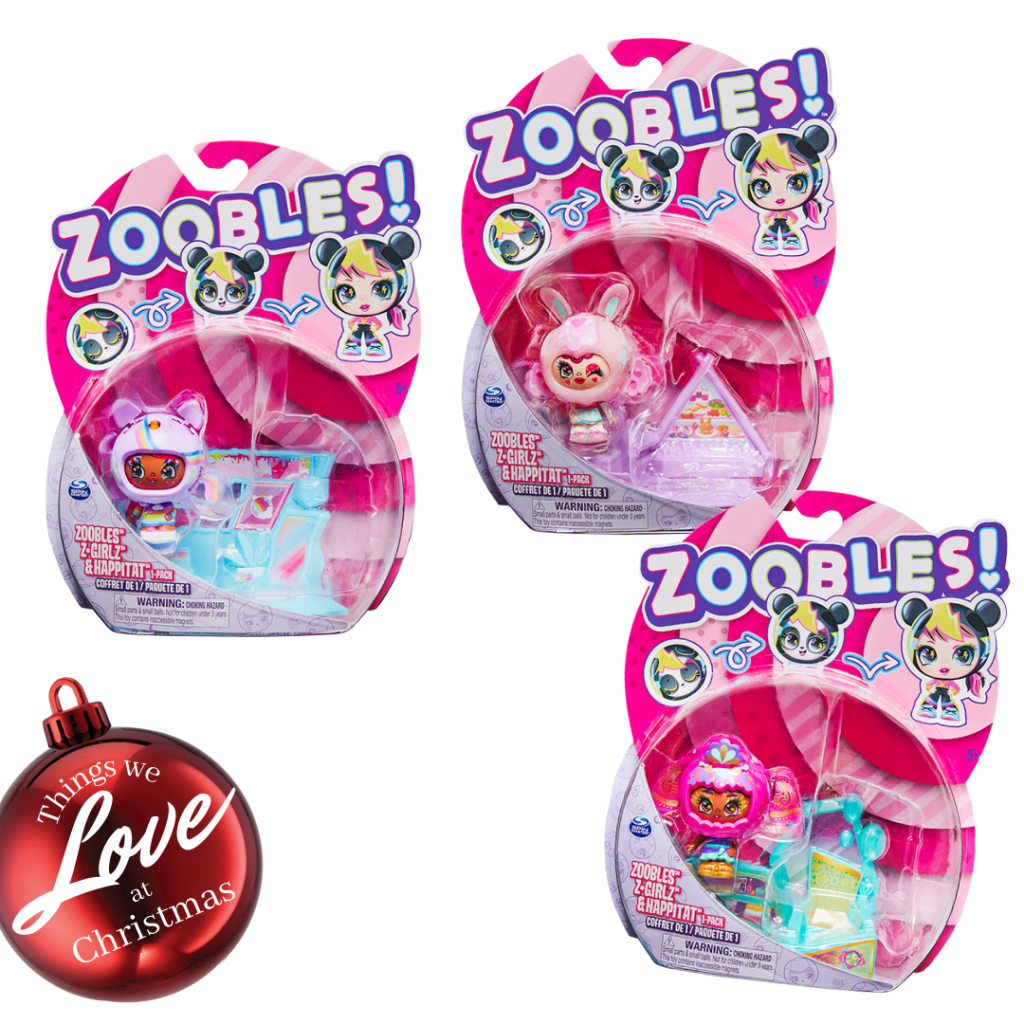 Rolling Zoobles™ Transformations!
Meet the Zoobles Z-Girlz, the sweet and sassy BFFs of Zoobles Animals.
The Zoobles Z-Girlz and Happitat 1-Pack includes one trendy Zoobles Z-Girlz character, a matching Happitat and a checklist to keep track of your collection. Each Zoobles Z-Girlz starts out as a colourful ball and opens up into a super-cute animal when rolled onto their Happitat.
With 12 to collect, they're available at Big W and Target nationally.
RRP: $17.99
---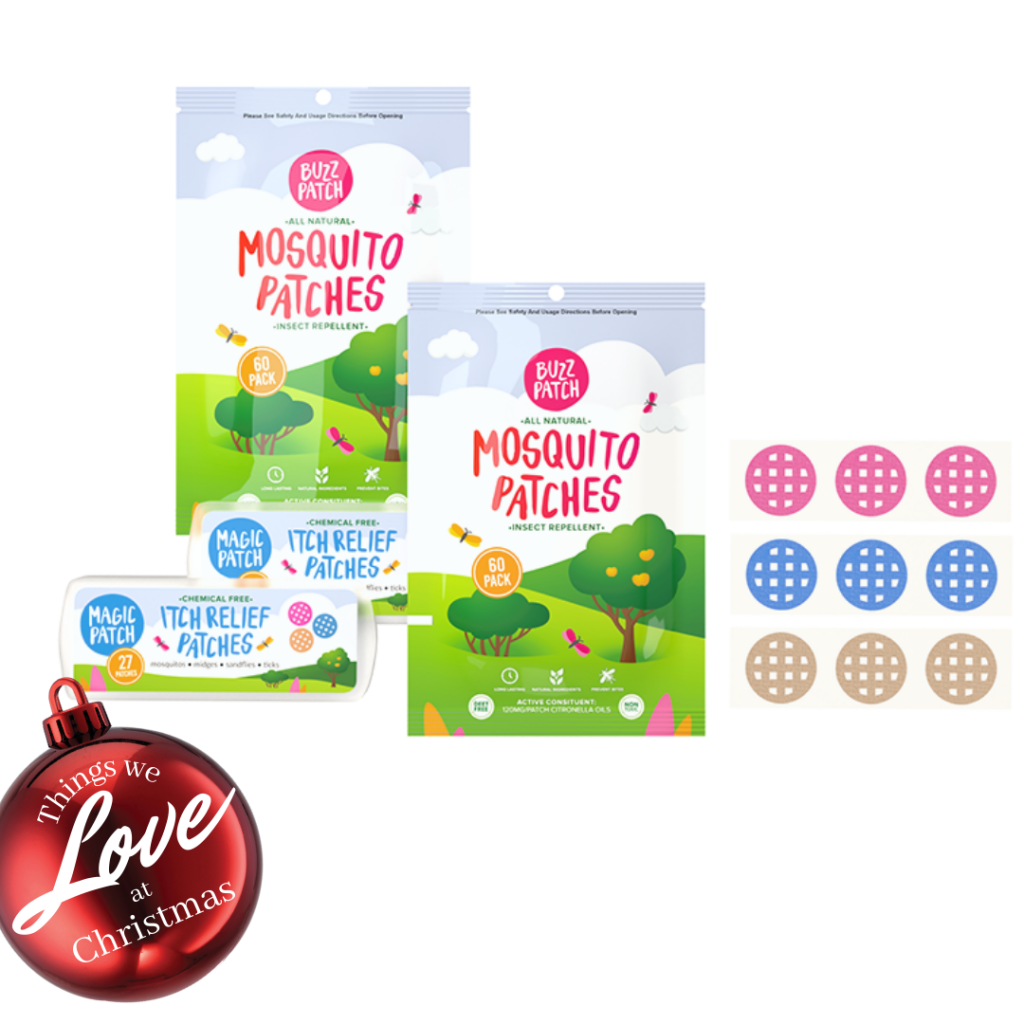 Natural Patch Co
Give pesky mozzies and common insects the flick with Natural Patch Co's range of chemical-free insect repellent patches; BuzzPatch, and bite-relief patches; MagicPatch. The dynamic duo has become a favourite in households, offering safe and effective prevention and relief to families who once avoided time spent outdoors in fear of insect bites.
The range can be used by all ages and is even suitable for adults – simply increase the sticker application to provide greater protection to a larger surface area.
Shop now via naturalpatch.com.au
---