By Jo & Carl Violeta
Have you noticed your supermarket spend skyrocketing? With the rising cost of living and rate of inflation, the cost of groceries is increasing.
But, with the right strategies and a dash of creativity, you can cut costs while still filling your pantry with wholesome goodies.
We spoke to a group of savvy shoppers who are experts at stretching their dollars at the checkout.
Let's dive into their money-saving secrets!
1. Tech-Savvy Shopping: The Bring App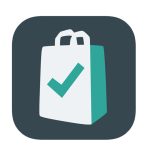 Wendy Brown swears by the Bring app, a digital shopping list that doubles as a recipe repository. "It's super easy to use and keeps you on track," she explains. The app's shared functionality allows family and friends to collaborate, ensuring no essential items are left off the list. Wendy's tip? Use Bring to plan your meals and streamline your shopping.
2. Strategic Shopping for Household Staples
Angela Denly takes advantage of discounts, making sure she never pays full price: "I only ever buy laundry liquid and dishwashing tablets on sale!"
Felicity Anne follows a similar strategy: "I buy three or four huge containers of washing powder at Big W a couple of times a year. It's an effort but worth it for the cost savings."
This strategy works wonders for essentials with a longer shelf life, saving you money in the long run.
3. Discount Goldmine
For Shannon Morrison, visiting discount stores is a money-saving jackpot: "Buy all your cleaning products from The Reject Shop. They are often 80-90% cheaper than supermarkets." Don't overlook discount stores for everyday necessities.
4. Master the Art of Portioning
Rachel Amies swears by her Foodsaver vacuum sealer. "I buy meat in 1kg packs, portion it out, vacuum seal it, and freeze it," she shares. Rachel also offers a budget-friendly tip for deli shopping: "It's cheaper to get shredded roast chicken from the deli instead of the fridge area."
5. The Power of Meal Planning
Anuradha Sawhney emphasises the importance of meal planning. "Write your meals out for the week so you're not grabbing mindlessly," she advises. Anuradha also advocates for purchasing non-perishable staples in bulk from stores like Costco, focusing on items like lentils, rice, and pasta.
Amber Field agrees: "Preparation is key. Write your meals out for the week so you're not grabbing mindlessly and then having to do an extra shop midweek."
6. Embrace Online Shopping
Belinda Owen prefers online shopping to avoid distractions and impulsive purchases: "I shop online so I can keep an eye on the cart and take things out I don't need".
Janine Leghissa also shops online: "I do groceries online and check the specials first. It's easy to start the shop and come back to it later."
7. Calculate Price Per Unit
Ben Minutoli urges shoppers to calculate the price per unit when comparing items. This approach ensures that you get the best value for your money, whether buying in bulk or opting for smaller packages.
8. Sustainable Shopping with Farmers Pick
Nell Casey champions sustainability and thriftiness by getting a Farmers Pick box of fruit and vegetables delivered. She crafts her menus based on the contents of each delivery, reducing food waste and supporting environmentally friendly practices.
9. Stick to the List
Jennifer Gale's advice is very simple and relatively straightforward: "Have a list and go on your own!"
Kristy Wright suggests: "Only buy what you need for the week. I have a yearly sinking fund for items such as cleaning, personal care products and buy these in bulk when they're on special. It's very rare that I'll buy them in a grocery shop." A focused approach shopping can help you avoid unnecessary purchases.
10. Choose Fresh, Cook from Scratch
Elisha de Jonge's money-saving mantra is all about freshness and home cooking. Cutting back on processed foods and opting for fresh ingredients can lead to significant savings: "Cut out the packaged junk food and make fresh cakes. Don't buy frozen chips; cut up some potatoes instead. Eating fresh saves a lot."
11. Unleash the Power of Discounts
Lyndal Harris leverages the power of discounts through apps and alternate stores. She recommends the Half Price app for weekly specials and smartly combines her shopping between different retailers.
Remember, small changes can lead to significant financial benefits, so go ahead and try these savvy strategies to save big on your next grocery trip. Your wallet—and your taste buds—will thank you!
---
Jo and Carl Violeta are self-confessed numbers nerds, parents of an energetic toddler and a super switched-on teenager, and co-founders of the award-winning business, Violeta Finance. They are a husband and wife team who are passionate about empowering their community with financial education, love the odd glass of wine, and get a kick out of helping families achieve their homeownership and financial dreams.