Do you have a TMNT fan in your house?
These are an easy activity they will love to create!
You Need:
Baubles
Green Paint
Coloured Card
Googly Eyes
Glue
Paint brush
Newspaper
Egg cartons
1. Prepare the area by laying down newspaper, pouring out paint, giving each child an egg carton
2. Paint the bauble with the green paint and then let dry.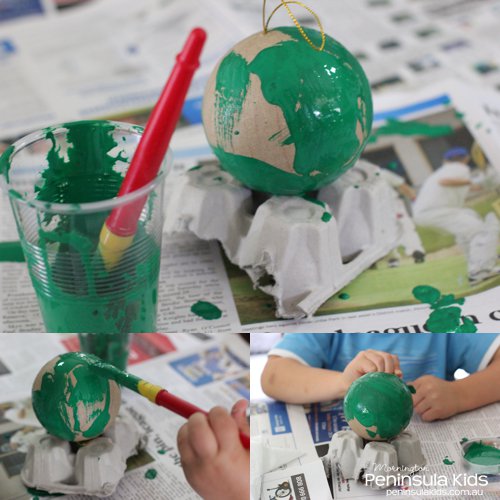 3. Once the paint has dried, cut a strip of coloured card and glue around the bauble.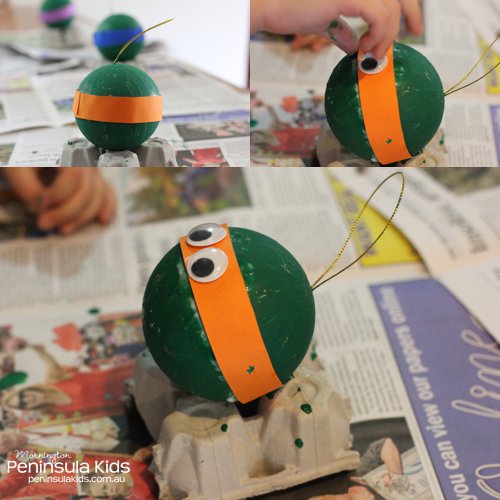 4. Glue on the eyes.
5. Leave to dry a little longer and you're finished!