YOU'LL NEED:
Toilet paper and paper towel rolls (we used around toilet paper 25 rolls for our wreath)
A ruler
Scissors
Pencil
Hot glue gun
WHAT TO DO:
Flatten down each roll to prepare for cutting. The fold lines create the leaf shape.
Using a ruler, mark 3cm guidelines with a pencil and cut strips. These strips will become the leaves of your wreath. You will end up with a small strip of cardboard leftover. Save them for another craft!
Using a small side plate as a template, start arranging the pieces into a wreath shape. Lay a single ring of pieces around the plate to form the wreath's base.
Hot glue the pieces together to form the inner circle of leaves. Once this ring is complete you can remove the plate and arrange the rest of the leaves around it.
Arrange the leaves one layer at a time. Glue all the pieces in that layer before moving on to the next layer. (We did three layers of leaves.)
Leave your wreath plain for all year, or decorate it for a holiday. We did one of our wreaths for a girl's room and the other for Christmas; it's coming soon!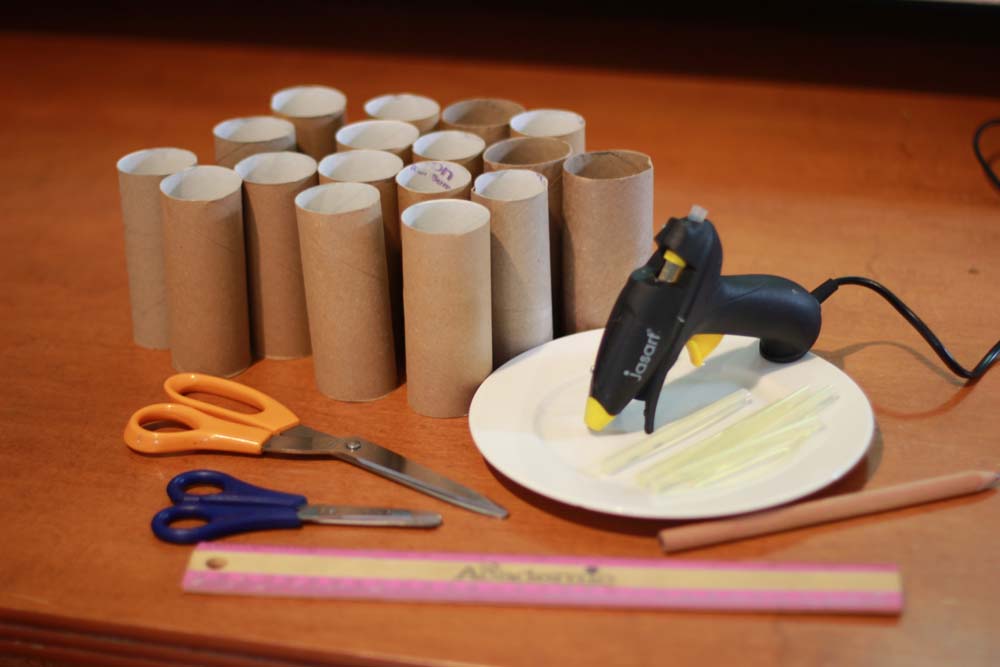 BE SURE TO HANG YOUR WREATH INDOORS AS IT IS NOT WATERPROOF