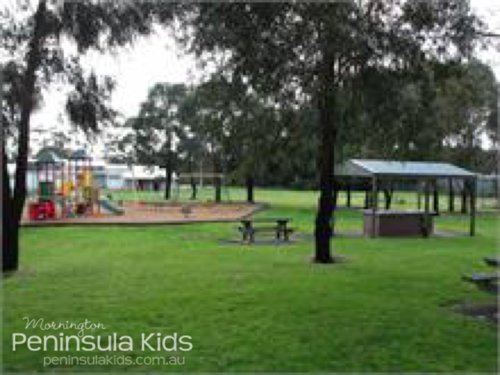 The Truemans Road Recreational Reserve is a fantastic multi purpose reserve with a playground, football ovals, soccer fields, netball courts and plenty of open space.
The playground itself has a great range of play equipment suitable for all ages. There is also a half basketball court adjacent to the playground for the older kids.
The facilities at the reserve are quite good with toilets, several picnic tables, an undercover BBQ area and ample parking. Although, we visited on a Sunday morning and there was quite a lot of litter around which was disappointing.
Approximately 50 meters away from the playground is the access to the Tootgarook Wetlands which is full of wildlife and walking paths. This is a great nature walk for the kids but keep in mind that the track is not suitable for prams and remember to pack some insect repellant!
Overall this is a great playground with plenty of open space and the facilities make it ideal for a family picnic trip.