By Erica Louise
Reasons to explore Dandenong Market; Melbourne's "World Market" with your kids.
Dandenong Market is a 150-year old traditional working market in Melbourne's Southeast.
Offering a cultural mix of fresh foods & pantry staples from around the globe, is it any wonder why Melburnians affectionately refer to Dandenong Market as the "World Market"?
The question is, what does Dandenong Market offer for children and visiting families? Plenty! Read on.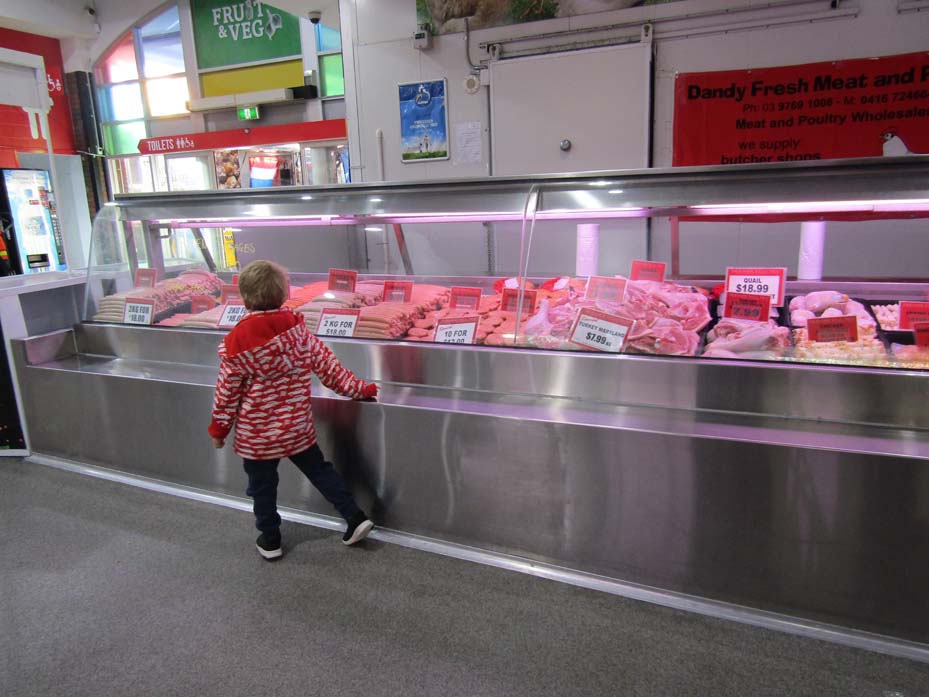 Dandenong Market is rich in history
This historic market dates back to the 1850s when newly arrived colonials first traded goods within the Dandenong region.
The area where Dandenong Market stands was established in the 1850s as 'The Grange Estate' and the market officially opened on Tuesday 10 October 1866.
Fast forward to the current day and the Dandenong Market as we know it now is located on the corner of Clow and Cleeland Street. This thriving meeting point and trading place for locals and the wider community attracts over 5 million visitors a year.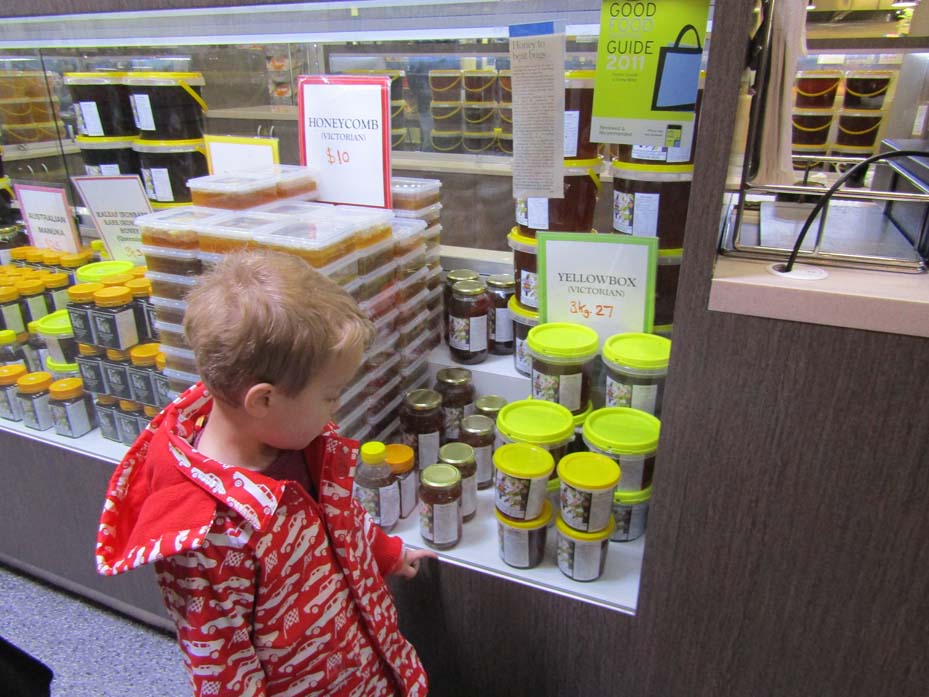 There are stories to be told at Dandenong Market
Although impossible to tell everyone's story here, many traders within Dandenong Market are small family-run operations each of which has a tale to tell.
Show your children how the Ali Zada family prepare baked goods combining Afghan recipes with Australian style breads.
Introduce your children to the wonderful work of the bees: Hart's Honey. Joza Hart is one of Dandenong Market's long-term traders who sells his delicious honey from over 600 portable hives located both here in Victoria and interstate. Honey variants include Yellow Box, Iron Bark, Stringybark, Mixed Blossom and Red Gum.
Treat your kiddos to a freshly made, additive free donut from Dandee Donut run by Maureen and Dick Bell. The couple have been serving up the fluffiest donuts from their permanent home at Dandenong Market since the 1970s. Dandee Donuts ingredients are Australian grown, with the original recipe developed in the 1950s.
Moving into the bustling fresh fruit and veg section and you'll find a colourful collection of foods, some of which you won't find in your local supermarket. Luppino Fresh is Dandenong Market's first ever fruit and veg trader, set up by Danny Luppino over 50 years ago.
Walk into the Bazaar and, watch out folks, your kids will be in toy heaven! New goods here include toys, clothes, shoes, jewellery and pet accessories.
Dandenong Market is filled with quirkiness
You could nip into the caravan (yes, a caravan!) for a haircut, or enjoy some hearty "pub grub" in the undercover dining area The Terrace. Dandenong Market is filled with quirkiness that you won't find anywhere else.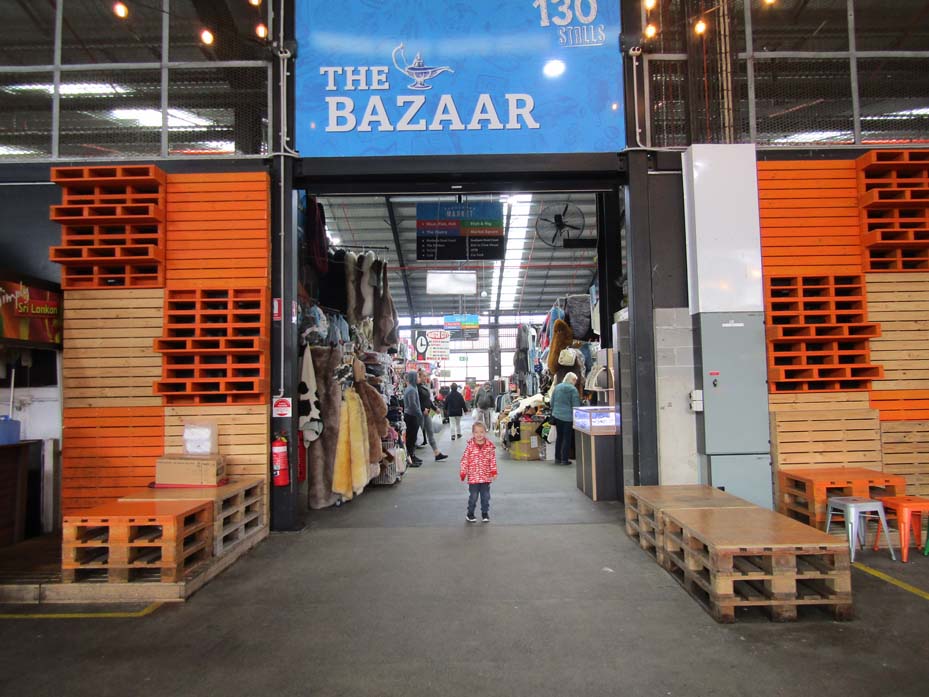 Foodie heaven in the Market Square at Dandenong Market
Speaking of food, the ultimate foodie heaven has to be the Market Square: a hawker's style selling street food, cooked while you watch. Fresh chai & banana bread are popular choices; otherwise Sri Lankan, Filipino, Mauritian, Indian and NZ street food or sausages for the meat lovers from The Grill.
Dandenong Market understands the importance of street art
A Melbourne market is surely not complete without street art? Dandenong Market understands the importance of this and has therefore embraced VIC's street art scene.
The market's newest piece of work is by Heesco; inspired by a black and white photograph of children at a bird stall taken at Dandenong Market in the 1970s.
'M is for Market' is a cute art installation piece by Anne Ross. The mouse commemorates the market's 150th anniversary.
'The Phoenix Rises' is a large-scale piece that reflects the resilience, strong work ethic and tenacity of the Dandenong Market community.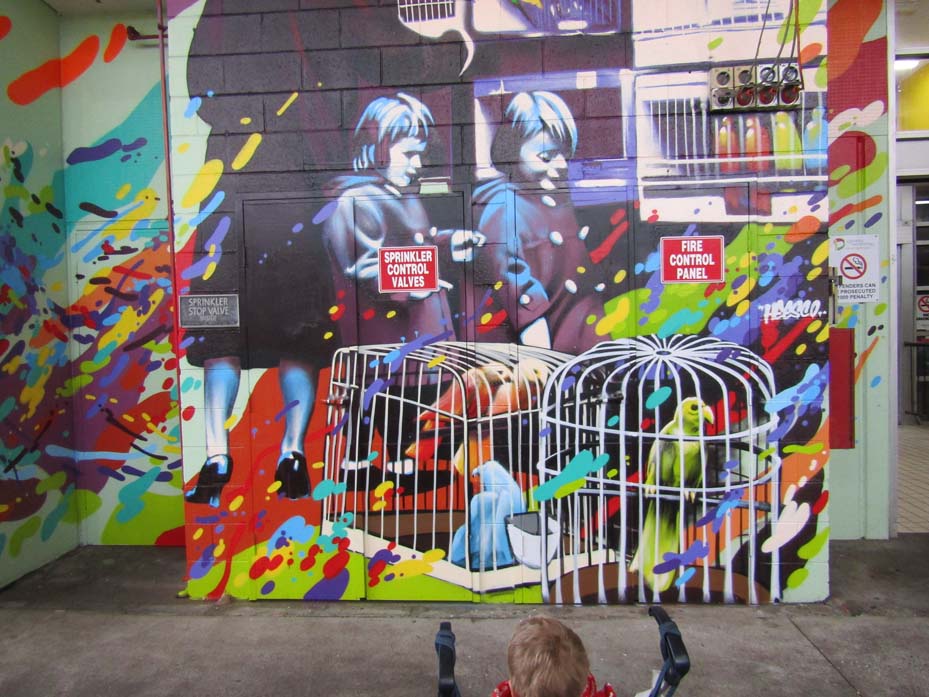 Another huge piece at Dandenong Market by Heesco is 'The Year of the Wolf'. Heesco's mural for Dandenong Market depicts a wolf pack over the course of four seasons and spans five panels positioned on the market's King Street façade.
If the sights, sounds, smells and tastes are not enough to entice you and your kids into Dandenong Market then I don't know what will! Sure beats the angst of dragging your family through the aisles of a joyless supermarket. Dandy Market has soul!
Visit Dandenong Market with your children on Tuesday, Friday, Saturday or Sunday. Why not consider partaking in a free tour of the market on select Tuesdays and Fridays?
Where: Dandenong Market, Clow St & Cleeland Street, Dandenong.
---
Erica hails from the United Kingdom, and has been living in Australia for 12 years.  She has two sons 3 & 8 years. She writes, edits and runs the social media pages for KidTown Melbourne, a website showcasing all the fun things to do with kids in Melbourne.